Creator of
Recent community posts
Nothing changed. I think it always worked. The cycles just requires a material, which uses a nodes (my last screenshot).

Making a level for the third person shooter game.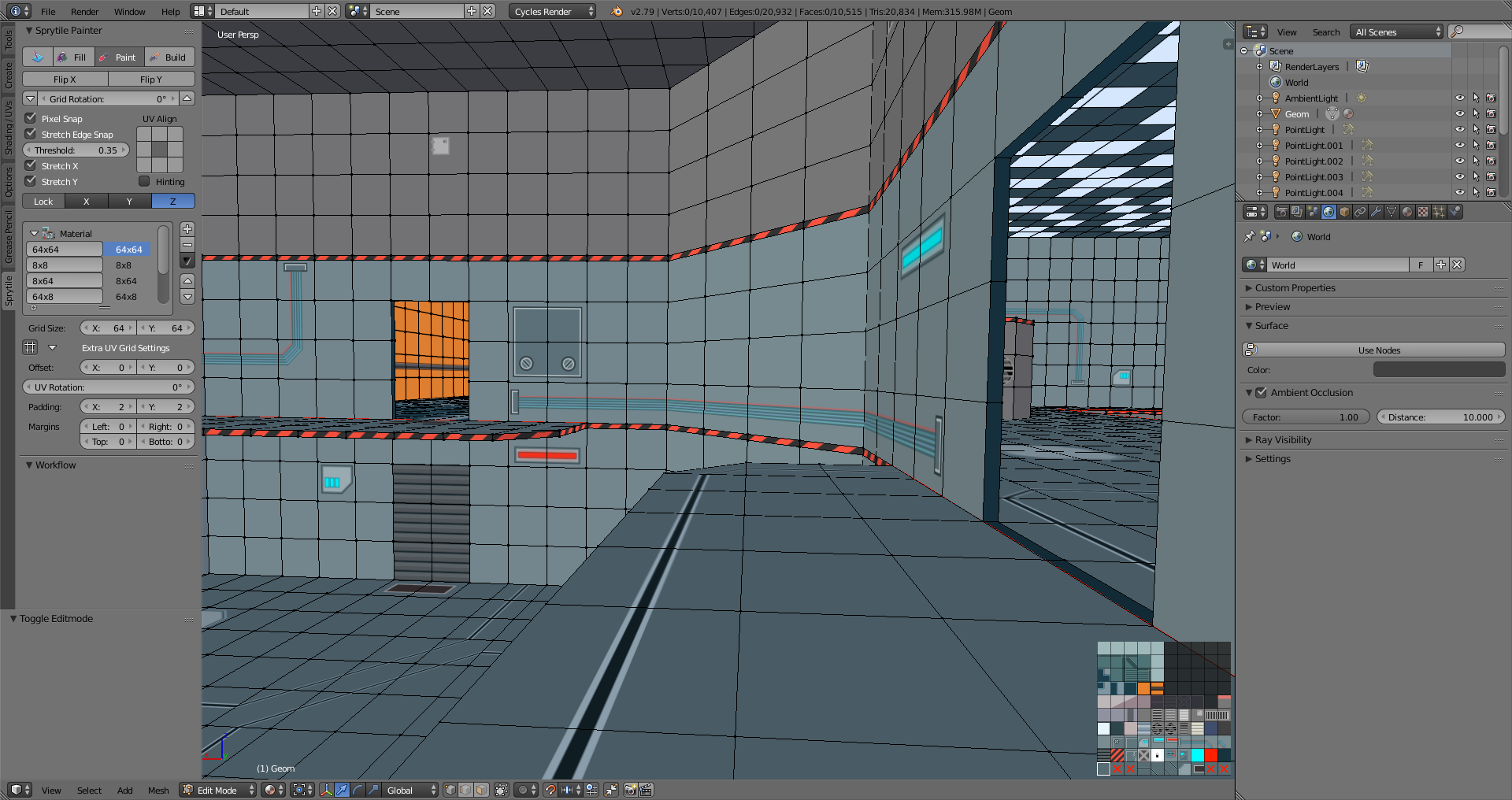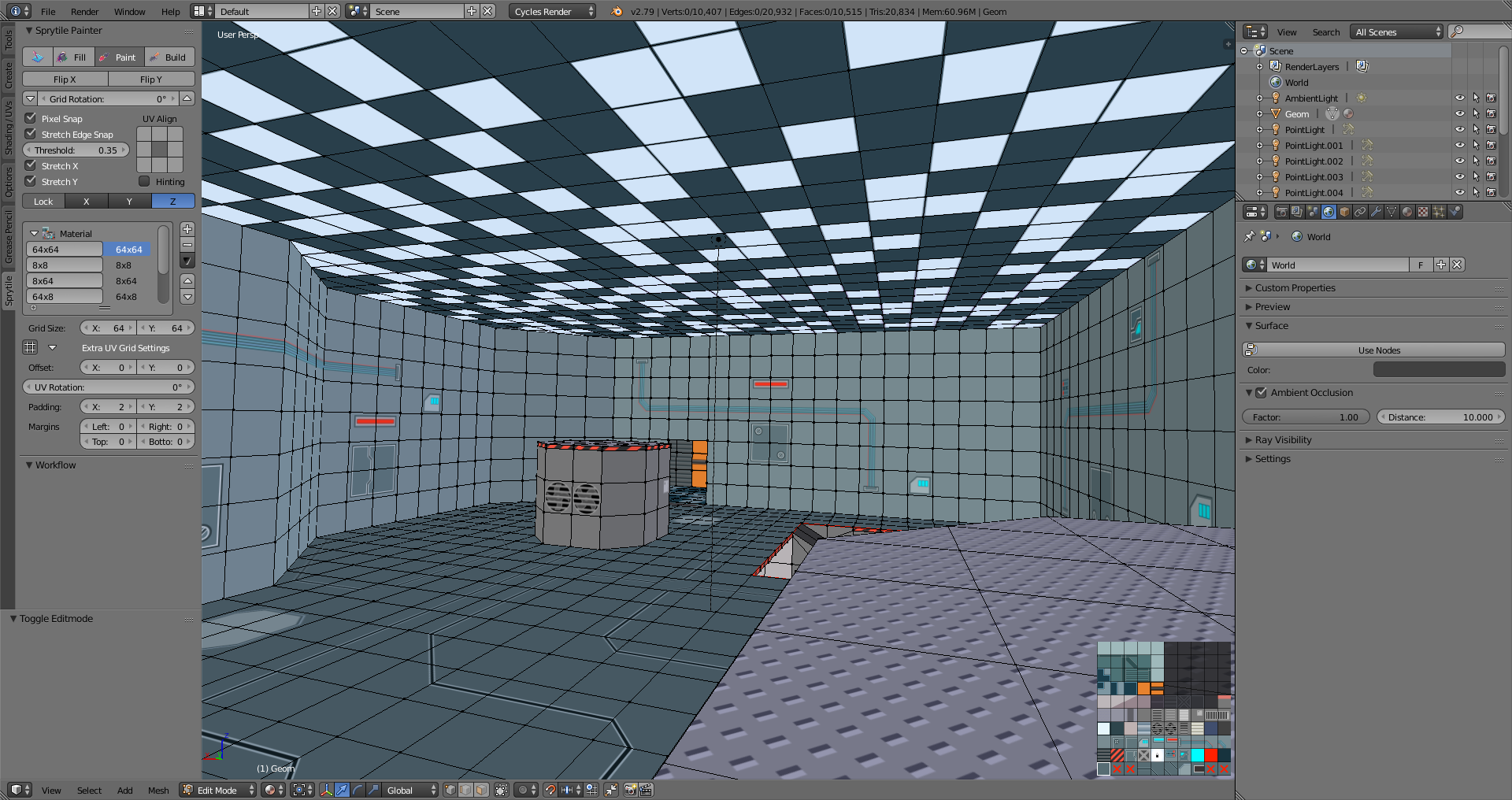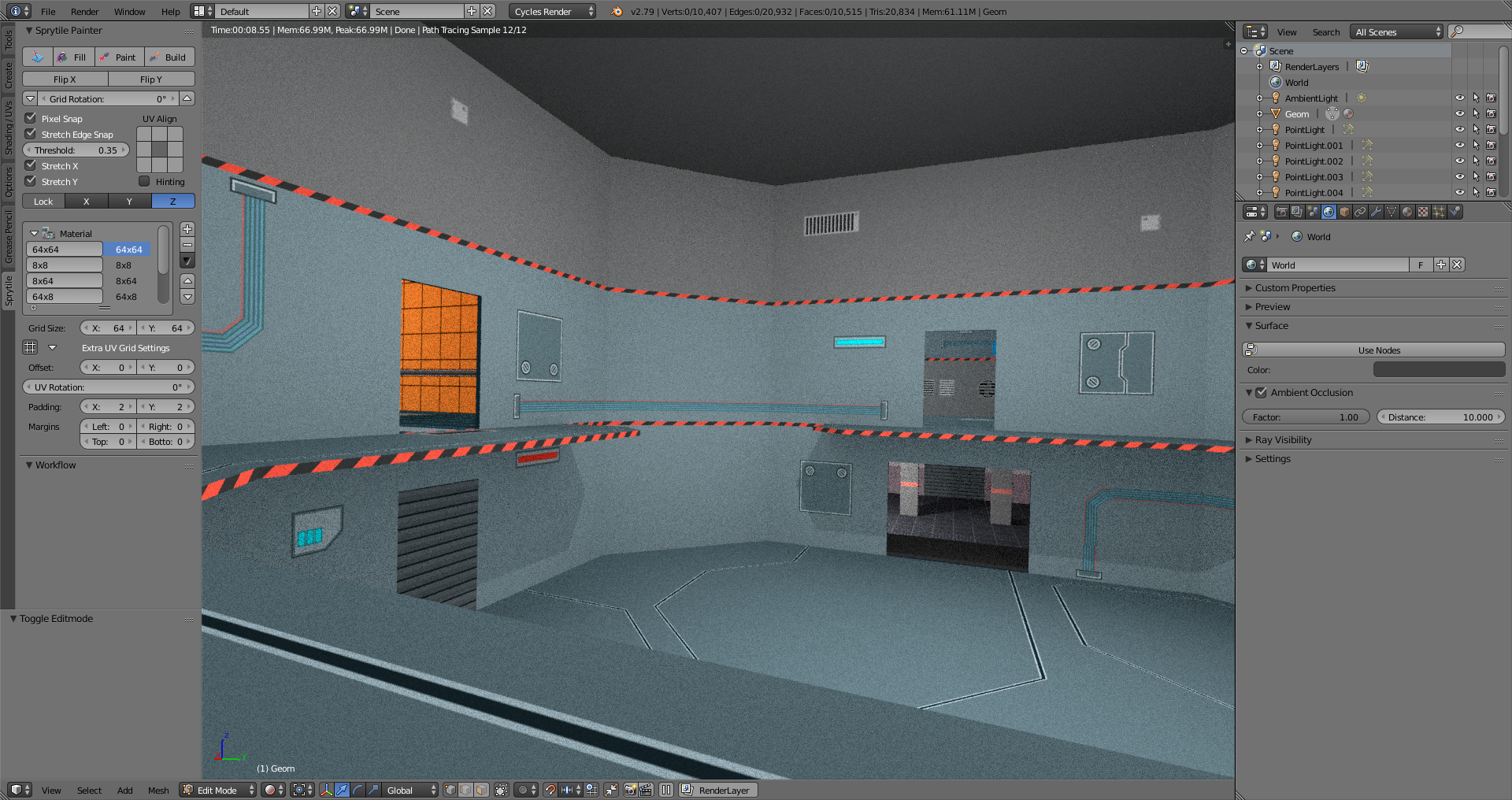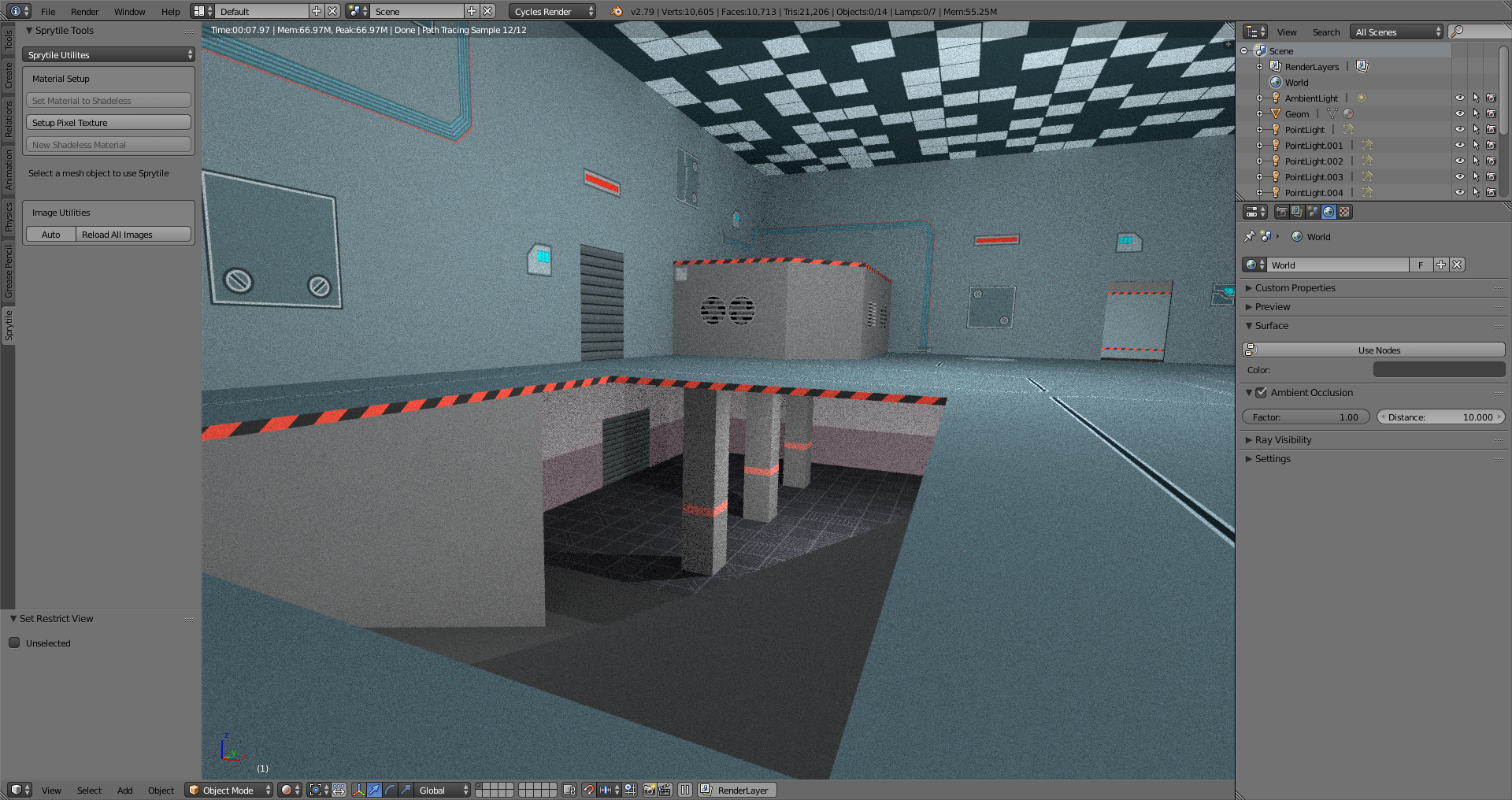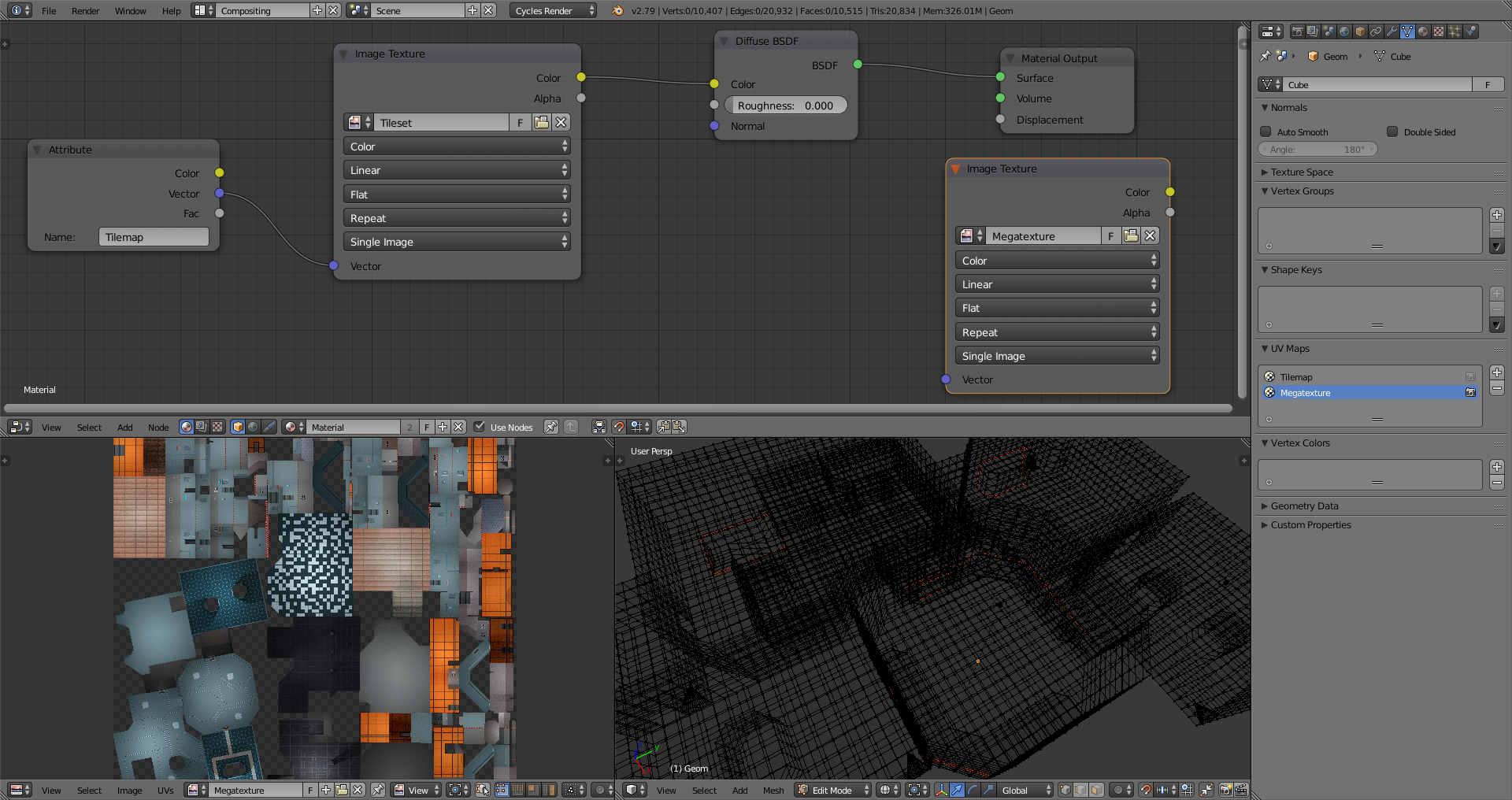 I'm using a Cycles material and 2 separate UV maps for tiles and baked texture (megatexture).
I also using tileset in 2 separate sizes: 64x64 for Sprytile and 256x256 for Cycles.