Games
Recent community posts
Awesome video, thanks for taking the time to play and share!
Whoa, I didn't even know game jams could have message boards until now! I gotta remember this. :P

I wanted to make a "community" sim where the player balances the needs of the members of a small community. Ended up having to cut out a lot (curse feature creep!) but it looks like I'll at least have something resembling a game by the end of the jam.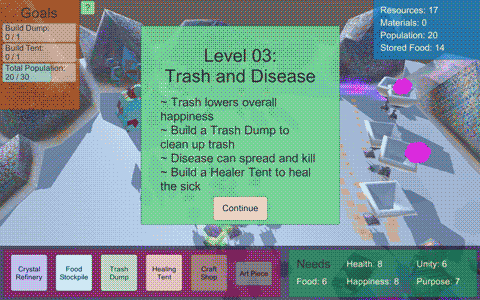 Looking forward to seeing everyone else's games! :D