Hiya! So first off, what an incredible game! I can't even imagine the time and effort that went into making this, and I love each and every one of your sweet characters. That said, you weren't kidding when you said there were a lot of bugs! I've taken screenshots of a couple of them and I wish you good luck in making this game the best it can be!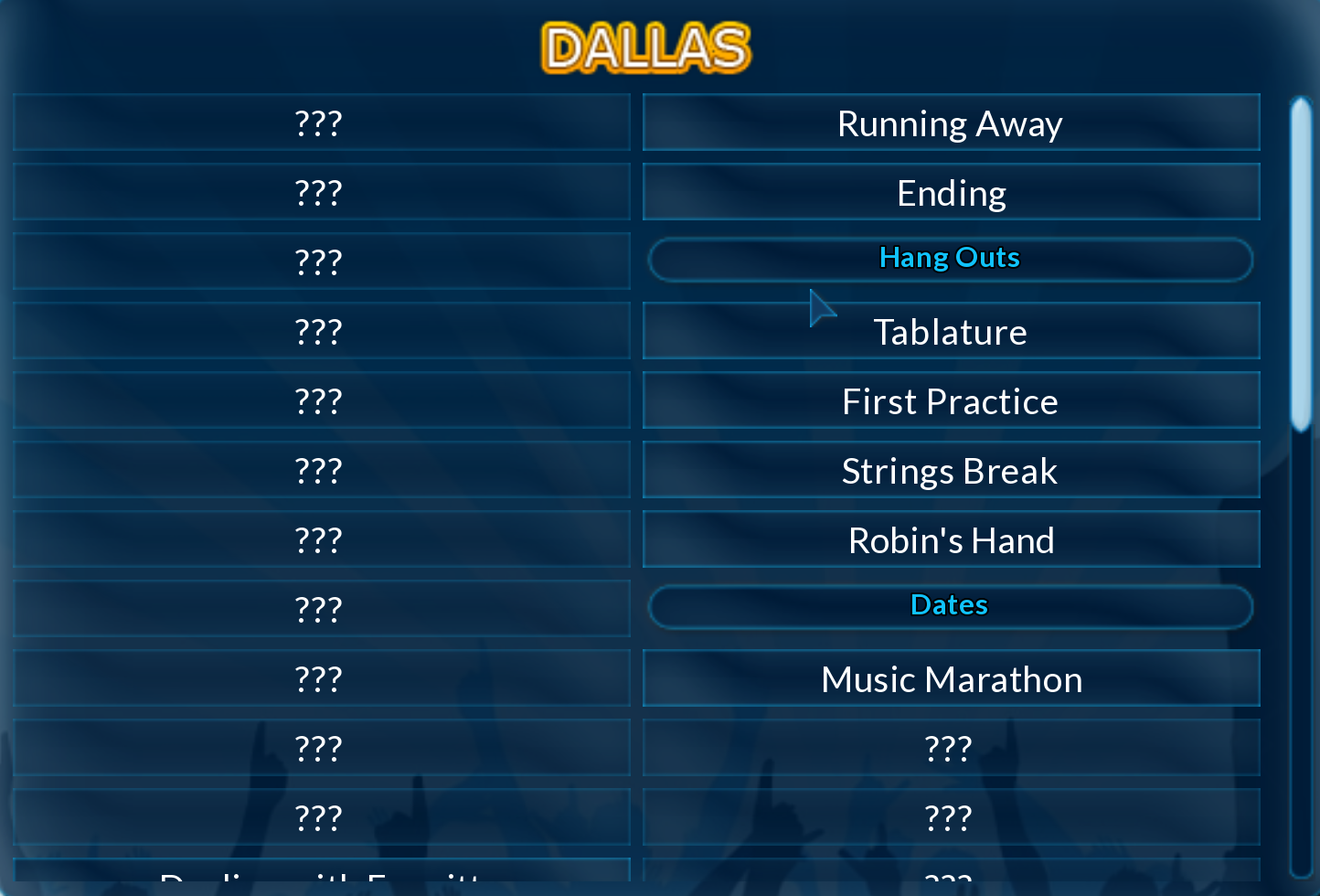 First up, even after completing Dallas's route, a whole bunch of scenes are still missing. Ignore the missing scenes under "Dates" because I didn't manage to get all of them, but a bunch of the really basic ones on the left are still not there.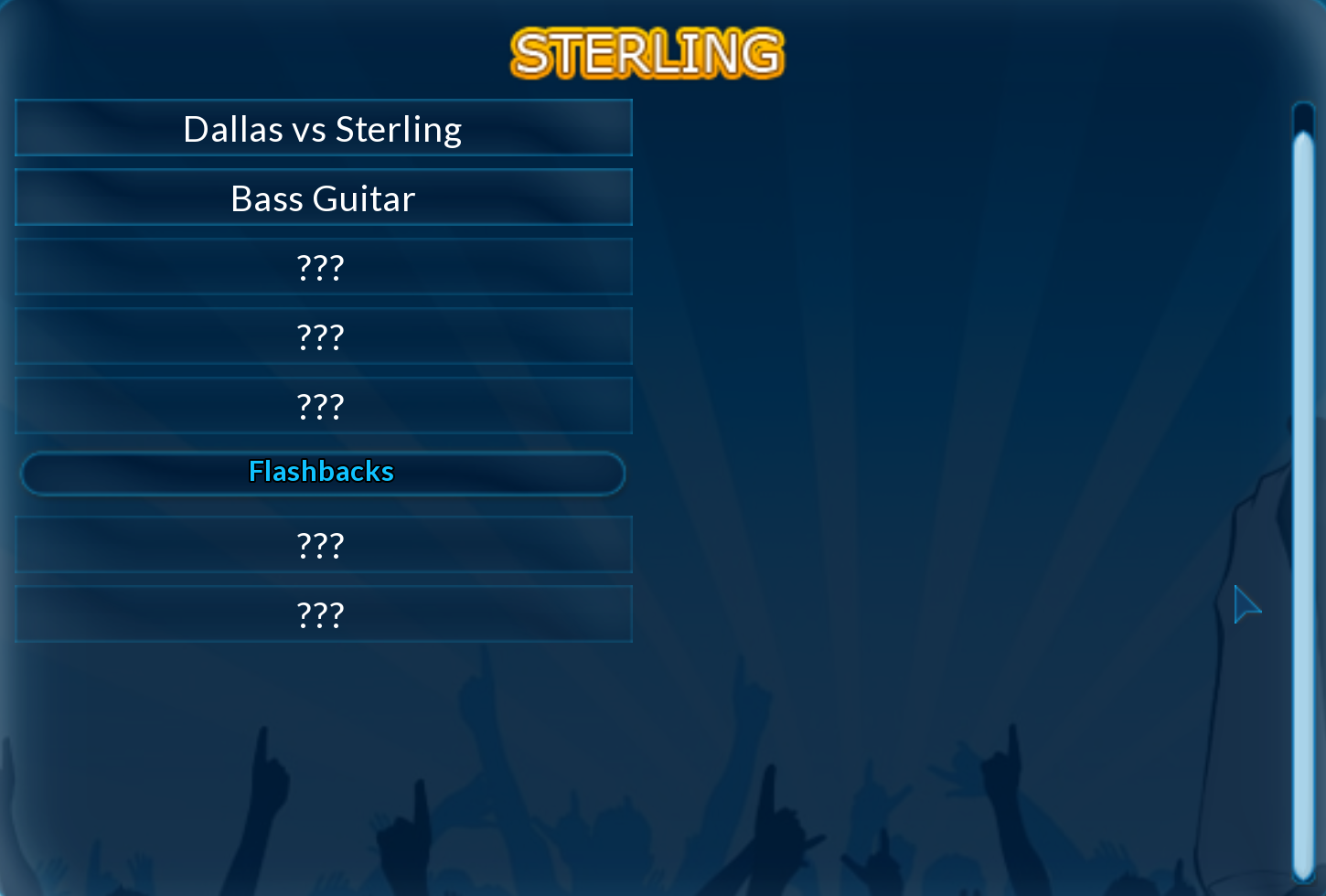 Same thing with Sterling's — I'm not sure exactly which scenes I'm missing but I'm sure there are a few that should be showing up.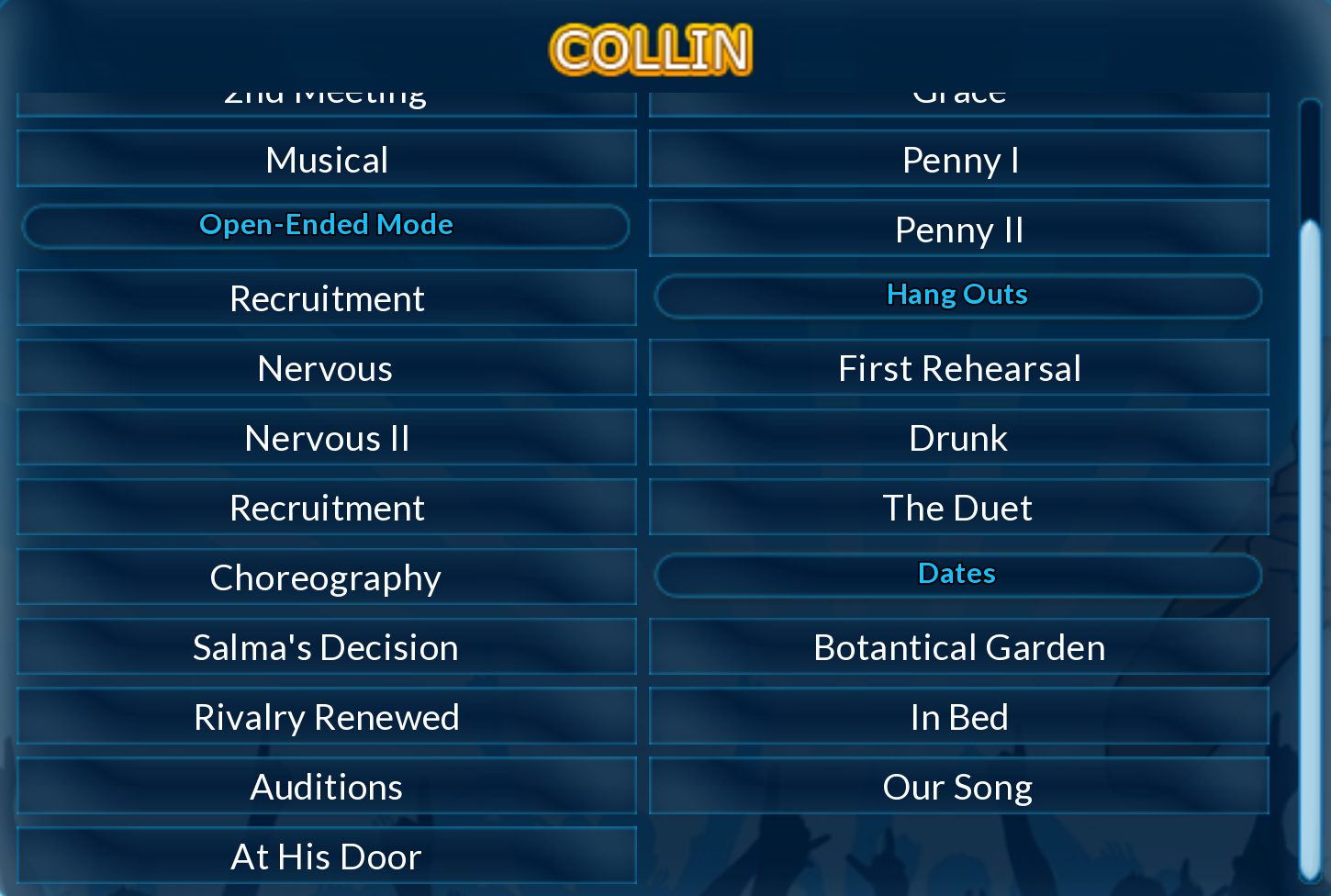 In Open-Ended Mode, I started a band with Wizz, Collin and Alessandro. Even though I picked Collin's non-romantic route, I somehow still triggered his "Dates" scenes. I'm thinking this might be because I chose to date him and then rolled back to change my choice.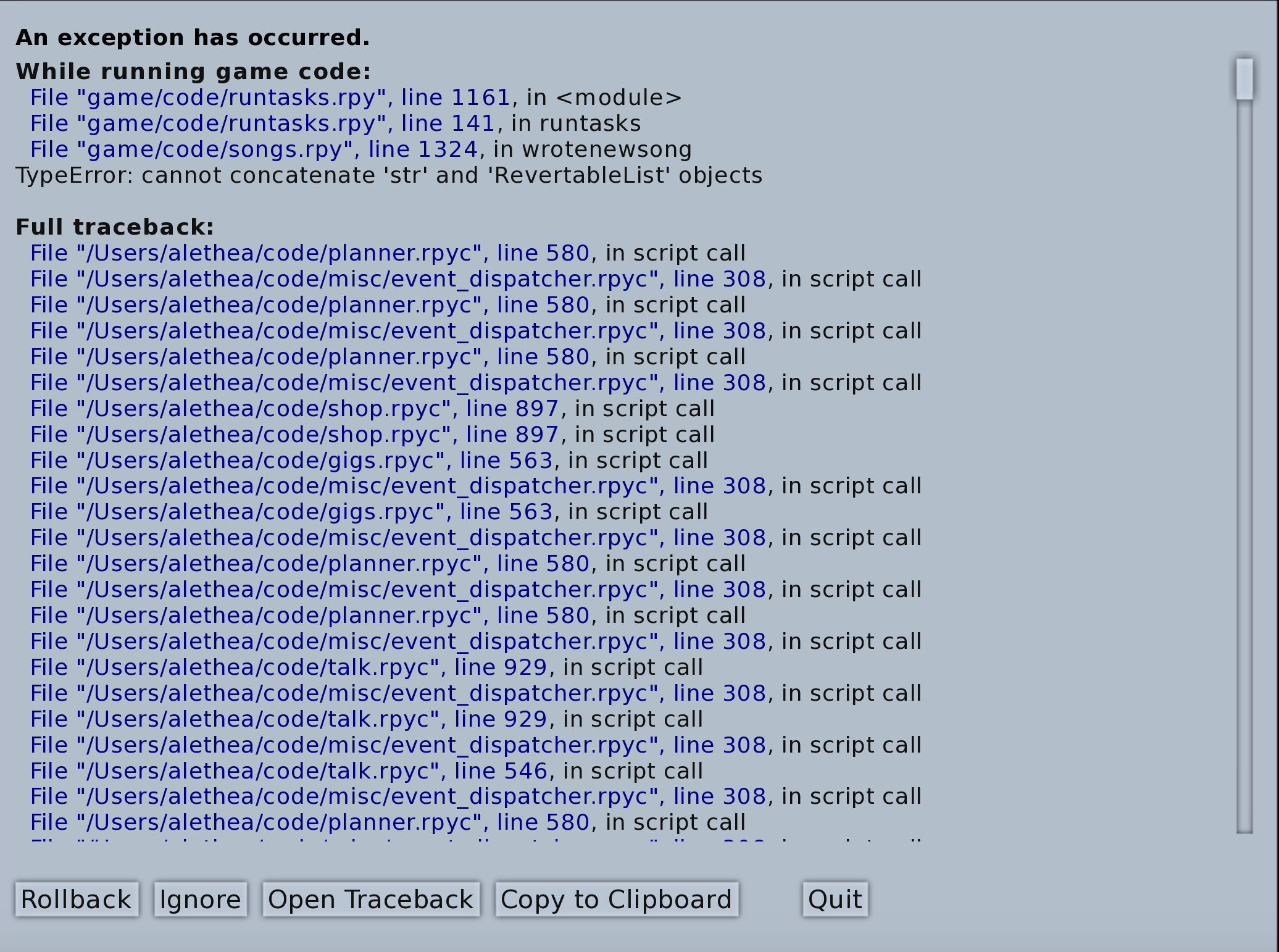 Lastly (and this is a big one), every time Collin finished a song I would get this error screen. (I can copy and paste the text if you want but it's like a gazillion lines long.) It would stay on the same day while giving band members the stats boosts for that day. Collin would get a boost to his writing stat but his "song progress" bar would remain the same. If you hit "Rollback" you just get the same error message, and if you hit "Ignore" you get this screen: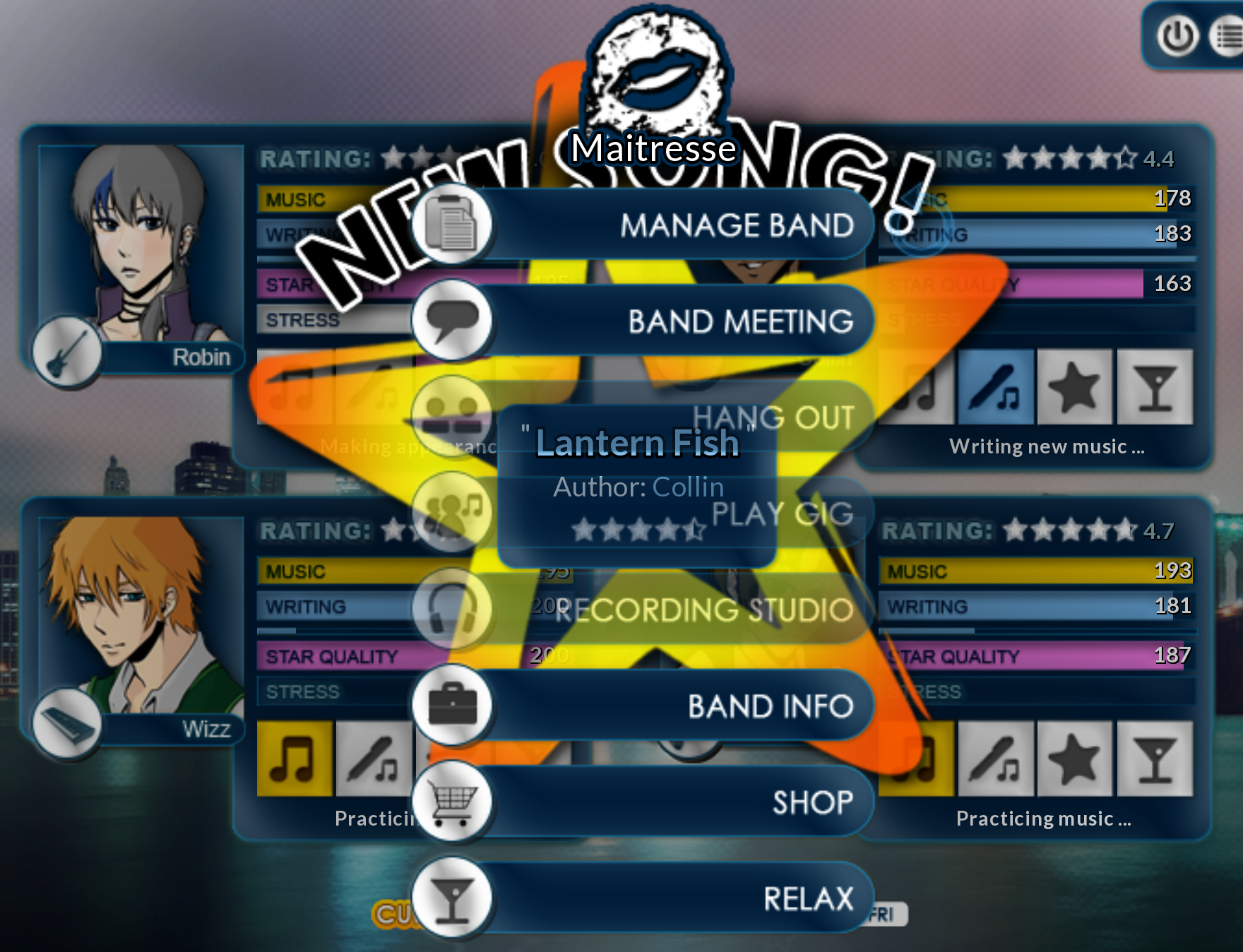 If you try it again, the same thing happens. You can eventually circumvent it by doing single-day sessions and changing up the stats that other band members are working on, but it takes 4-5 tries before you get a song to work properly.
That's pretty much all of the bugs I can think of at the moment, sorry for the long reply! Once again, congrats on finishing up the beta version of this amazing game!