Hello and thank you for stopping by this devlog. We are a sister duo called SunchildStudios and we had created and released a game in 2016 called Talk Like a King. After it's release we had been gathering feedback from all who played and for the past year have been creating a remaster for it titled Talk Like a King: Ties that Bind! We rebuilt the game from the ground up in looks, gameplay (a bit) and dialogue.
- - -
It is about 60% done...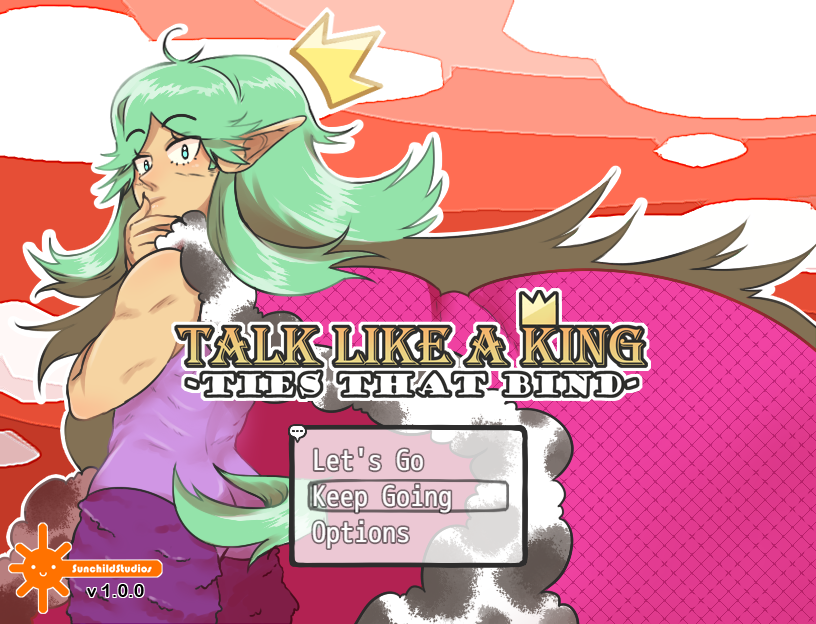 Story:
What happens when it's time for you to take up the responsibility of becoming the Underworld King, but you have no interest? You runaway! Though getting out of the castle is not a easy task, with a servant or family member here and there everyone will try to stop you on your way out. Help Princess Verbena make her way out of the castle to escape her royal fate. Talk your way out of getting sent back to your room, be persuasive, witty, charming, maybe even truthful to some!
- - -
Features:
14 endings

7 characters to talk and to get to know

2 unlockable characters

Updated Art & HUD

20k+ word count ( estimated )


A interactive visual novel with plenty of choices

Walking portions now added between conversations

Counter Attacks are now possible during conversations

...and a SAVE FEATURE!! ( cause before we didn't have one due to our limitations in RPG Maker )
- - -
Screenshots: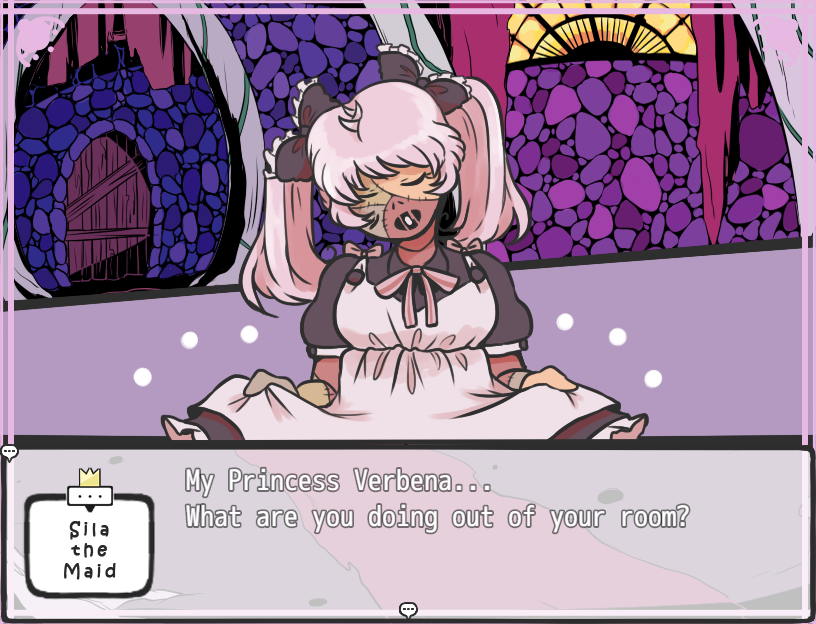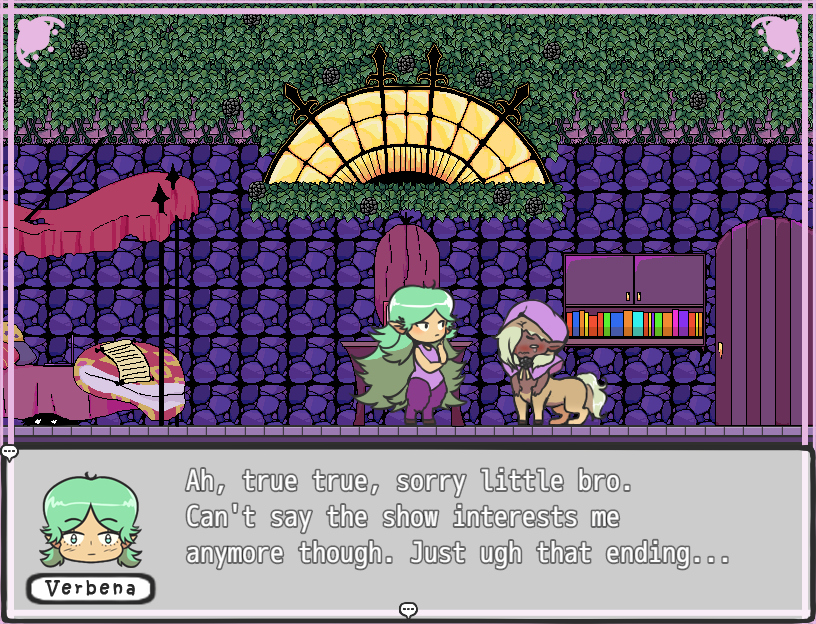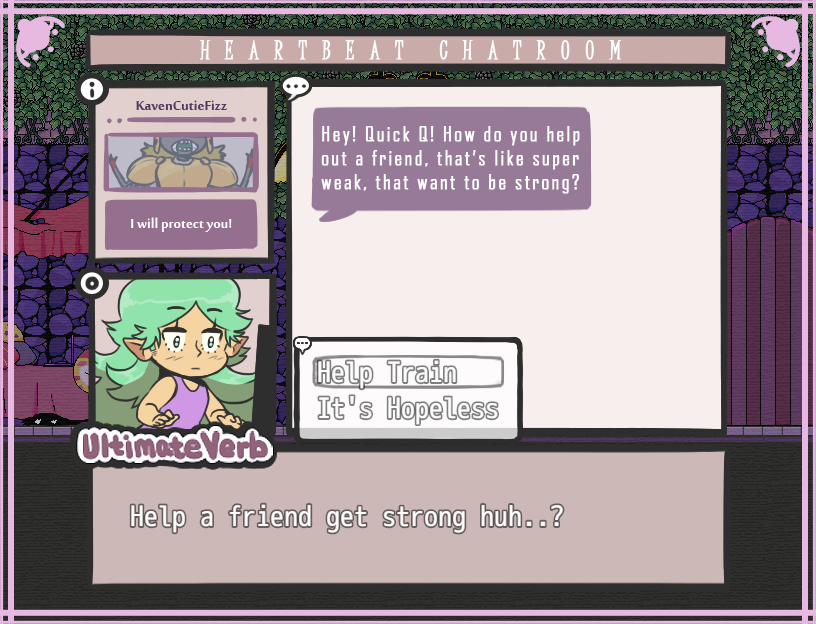 - - -
Social Links:
We will keep this log updated as large portions of the game are finished, but for more frequent posts please follow our tumblr blog.
- - -


EDIT =


We have come to realize that RPG Maker MV does not have a proper encryption tool.
Would anyone who uses this program or knows how to work in Javascript can lead us into a direction of knowing how to encrypt our files.

Releasing the game will be hard for us without doing so...