A member registered Aug 06, 2018
Recent community posts
Seeing no one helps me, maybe a picture will be clearer.

That's what I have: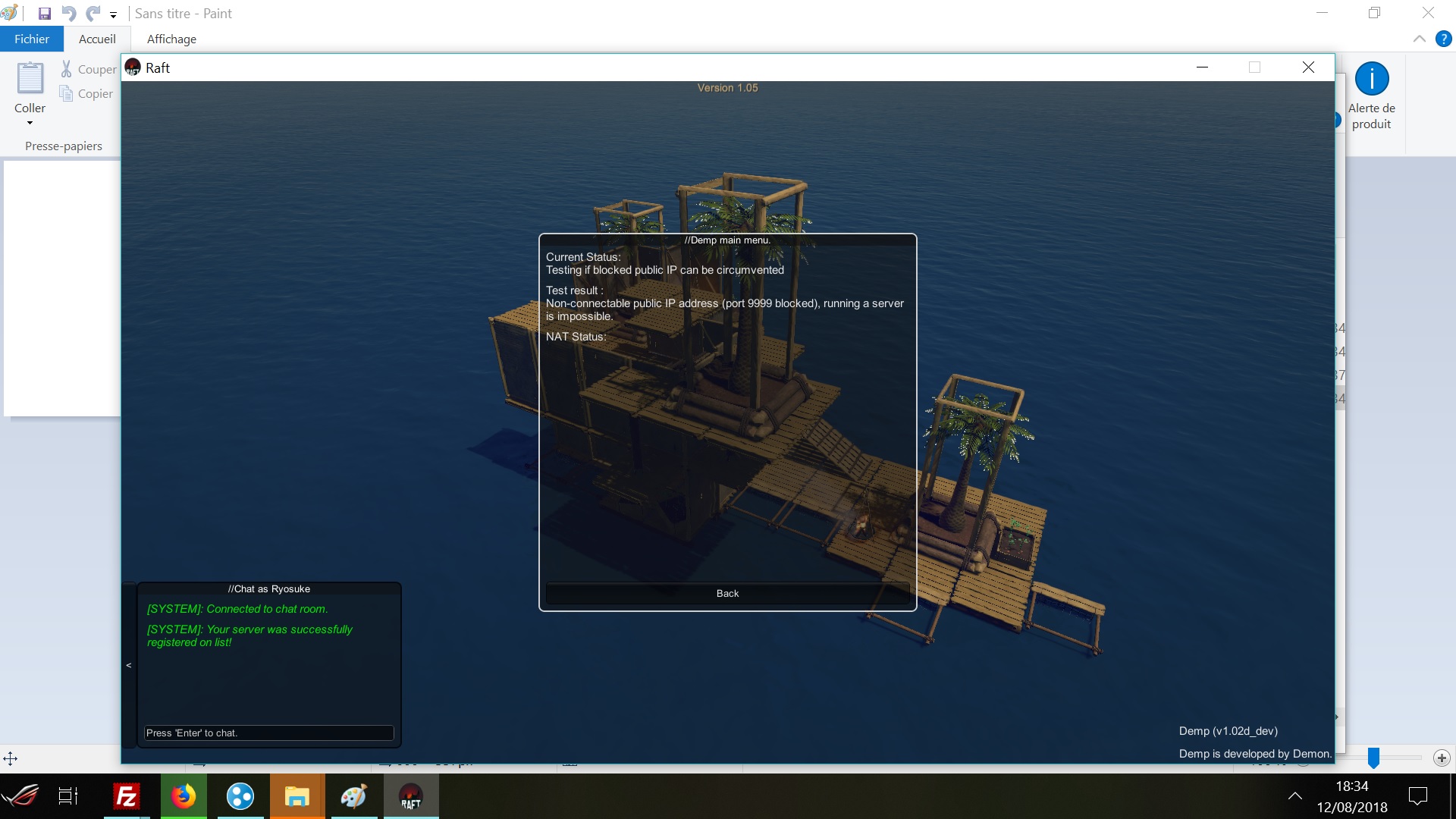 I opened port 26656 in TCP and UDP, and I did the same with 9999 but I do not understand why I have this message.

So I see my part (with the second computer) but I can not join the game with it, and I see NAT "no", I think the problem comes from there, but I do not know how the adjust. If a charitable soul could help me, it will be very nice because I dry there.
Hello everyone, I have everything installed, but when I want to create a game that I host, when I test the connection, I always get the same thing, IP address blocked (port 26656) or (port 9999 ) so my daughter can not join me in the game.
We play in the same room and are both wired and connected on the same network with hamachi.
Would you know why please, because I really do not understand why.
Thank you for reading and helping us please.