GrattaV (scratch and win) Il Miliardario (The Millionaire)
Even without money you can have fun scratching the numbers of winnings in a video game that imitates a well-known Italian state contest!
Here is the famous "scratch card" called "The Millionaire" in a video game version!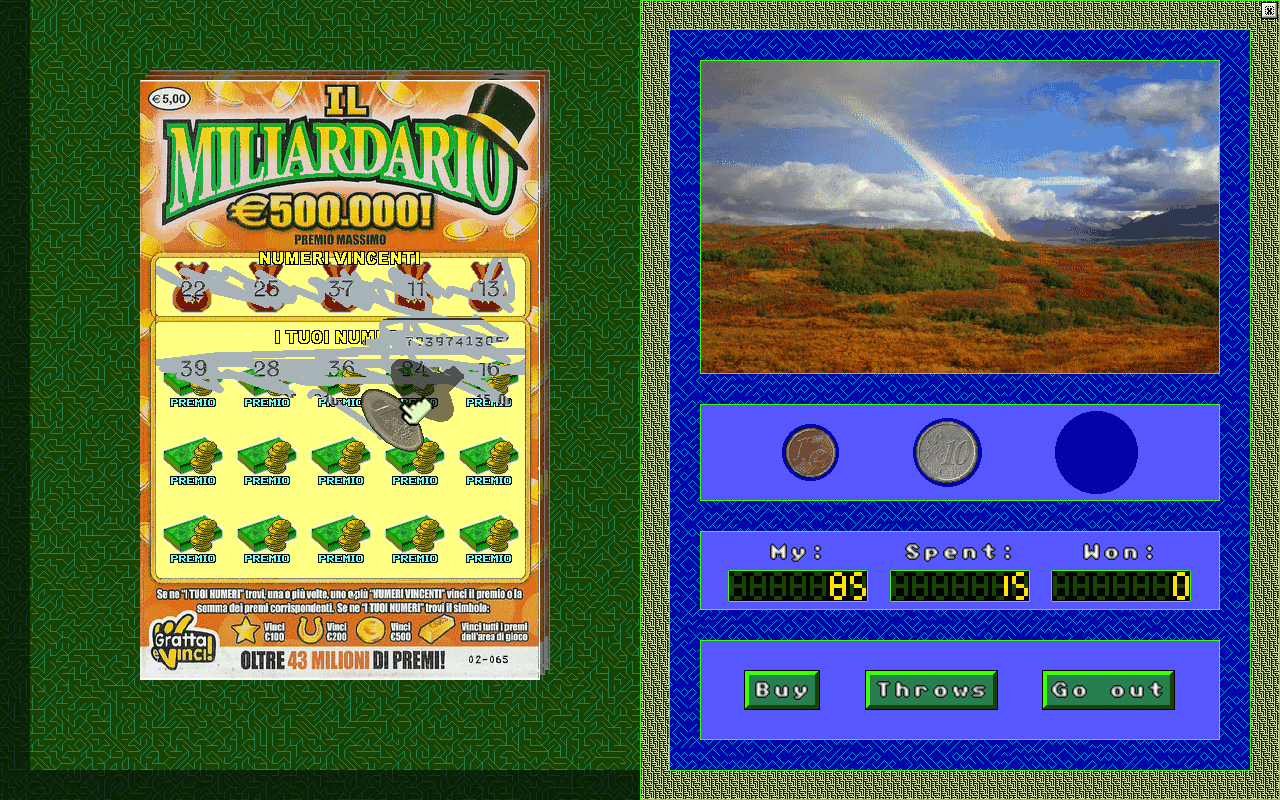 The game is completed, now buy it or try the free demo!