Creator of
Recent community posts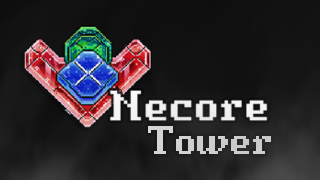 https://outbackgames.itch.io/necore-tower

A newly crowned King, an old threat and a tower guarded by monsters, traps, magic and more! Travel to Necore Tower where the sacred artifact the Necoria is stored safely away at the tower's spire by the goddess Abigail.
Face the truth of existence, upgrade your gear and scale the tower's floors in an attempt to save the realm! Necore Tower is a small Action RPG created for my final University project, and is set in the realm of Necore before the events of the main series game "Necore: The Thunder King ".

A Dark Fantasy ARPG, based on the stories from the Necore Series (still in development) with a prominent, yet underlying theme of existential nihilism.