Story
A caveman named "Ugruk" was wandering around looking for food. After searching for a long time, he finally found a huge hunk of meat! He ran straight to it, only to find out that it was a trap set by other cavemen. Ugruk fell into a deep pit and waited for his doom as he watched the cavemen jump down into the pit to try to kill him. Now, Ugruk must defend himself so he could get out of the pit and get his hunk of meat!
Information
Ugruk is a game from the one-room RPG game jam. Ugruk is a game where the player must fight waves of cavemen without dying. Currently, there is only one mode which is the arcade mode. The arcade mode is endless and uses a scoring system. The planned story mode will have proper waves and will build up to stronger cavemen to fight. This mode is planned for the full release of the game.
Screenshot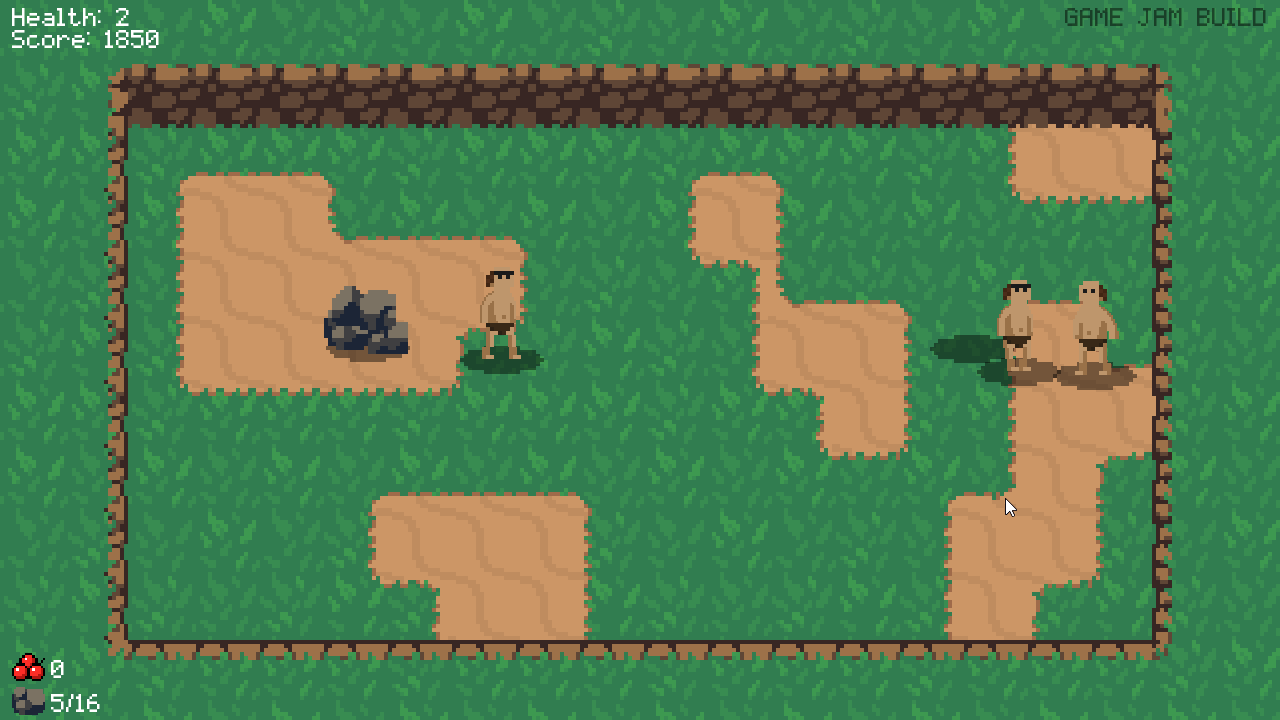 Link/Download
To learn more about the game and/or download the game, please click here to visit the game's page. Thank you for checking out my game!