6/19/2020
Today I've begun testing objects in the game space. So far it's looking good without changing any graphical settings.
Pixel art can sometimes appear to distort or "jitter" based on the chosen screen aspect ratio, but so far so good.
Here's a gif to show what I've done so far: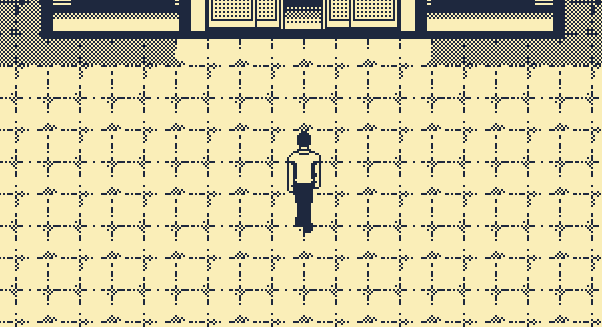 The character walk animation is not finalized yet. This guy is actually Tomie's teacher for those in the know.