A member registered Apr 26, 2017
Recent community posts
1. Yes, it's on Windows
2. How should I send it? Copy paste it here?
3. It stops responding entirely, and after a couple seconds, a box pops up looking like...
4. ...this, and if I close the box so does itch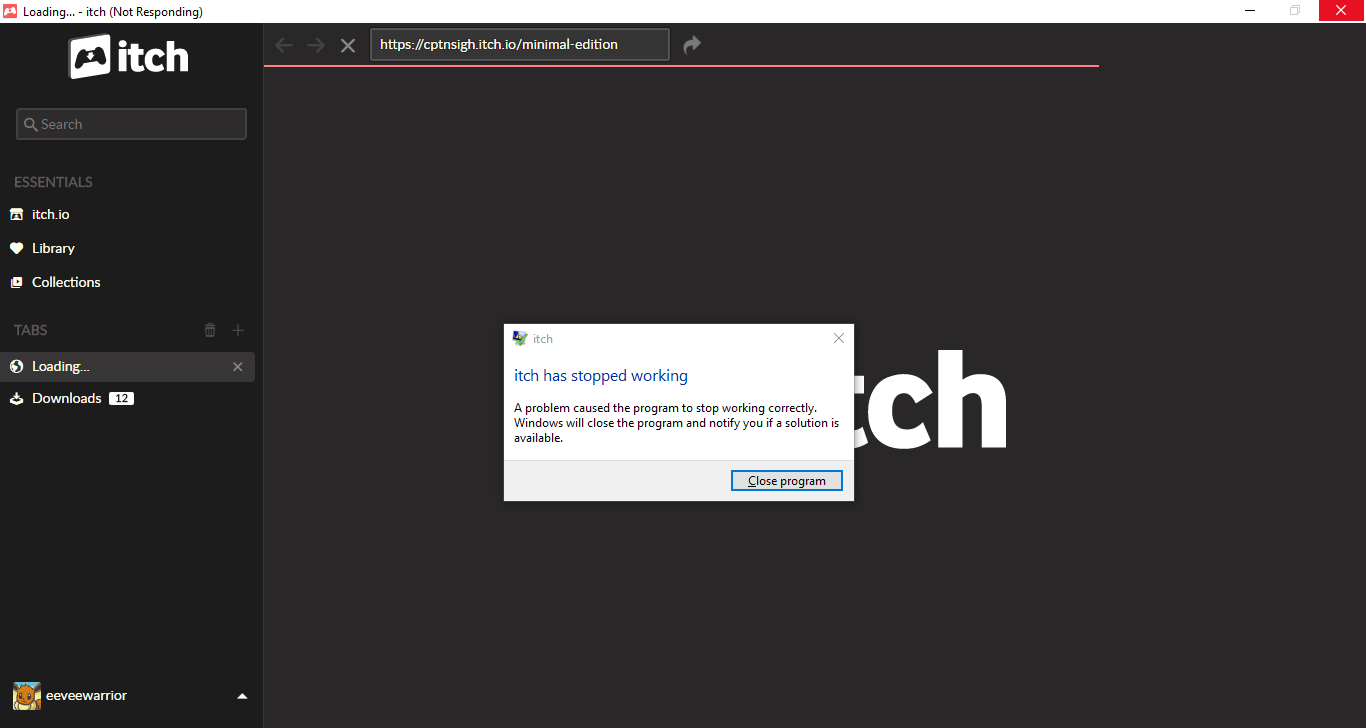 5. Nothing that I can think of.
Today I recieved a prompt to update itch.io to a new version so I could continue using it. After updating, it works fine for the most part, but seems to randomly stop working and crash.