Hello earthlings! Check out my new game Lunar Bananas for free or pay what you want!
https://controllersportz.itch.io/lunarbananas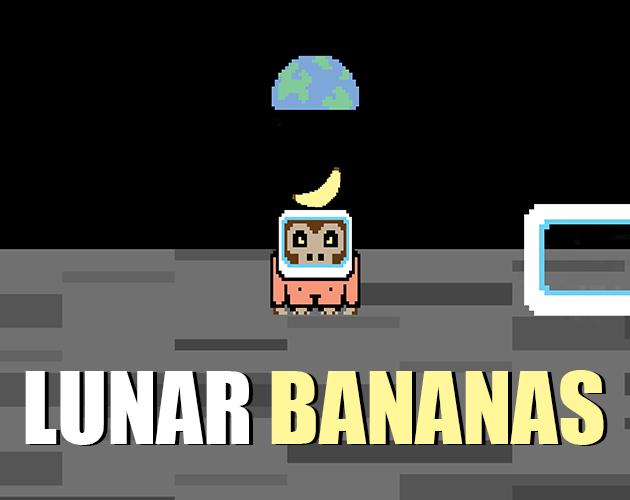 INCOMING:

- 2D side-scrolling monkey missions on the moon in low-gravity
- Bananas falling from orbit need to be directed into space cases before they hit the moon surface dust
- AI monkeys on your crew may work with or against you!
AVAILABLE FOR WINDOWS & MAC DOWNLOADS
Version 1.0 Beta Build
Created by Controller Sportz
KEYBOARDS ARE CONTROLLERS TOO
2021