A member registered Feb 26, 2018
Recent community posts
Flips in both FPV Freerider and Recharged are very slow--almost Slo-Mo. The rolls are just fine. I am using a Taranis X9D with Windows 10 Pro on a with i7-4930K w/32 GB G.Skills DR3 CL10 memory and an MSI 1070 Armor 8GB OC GPU.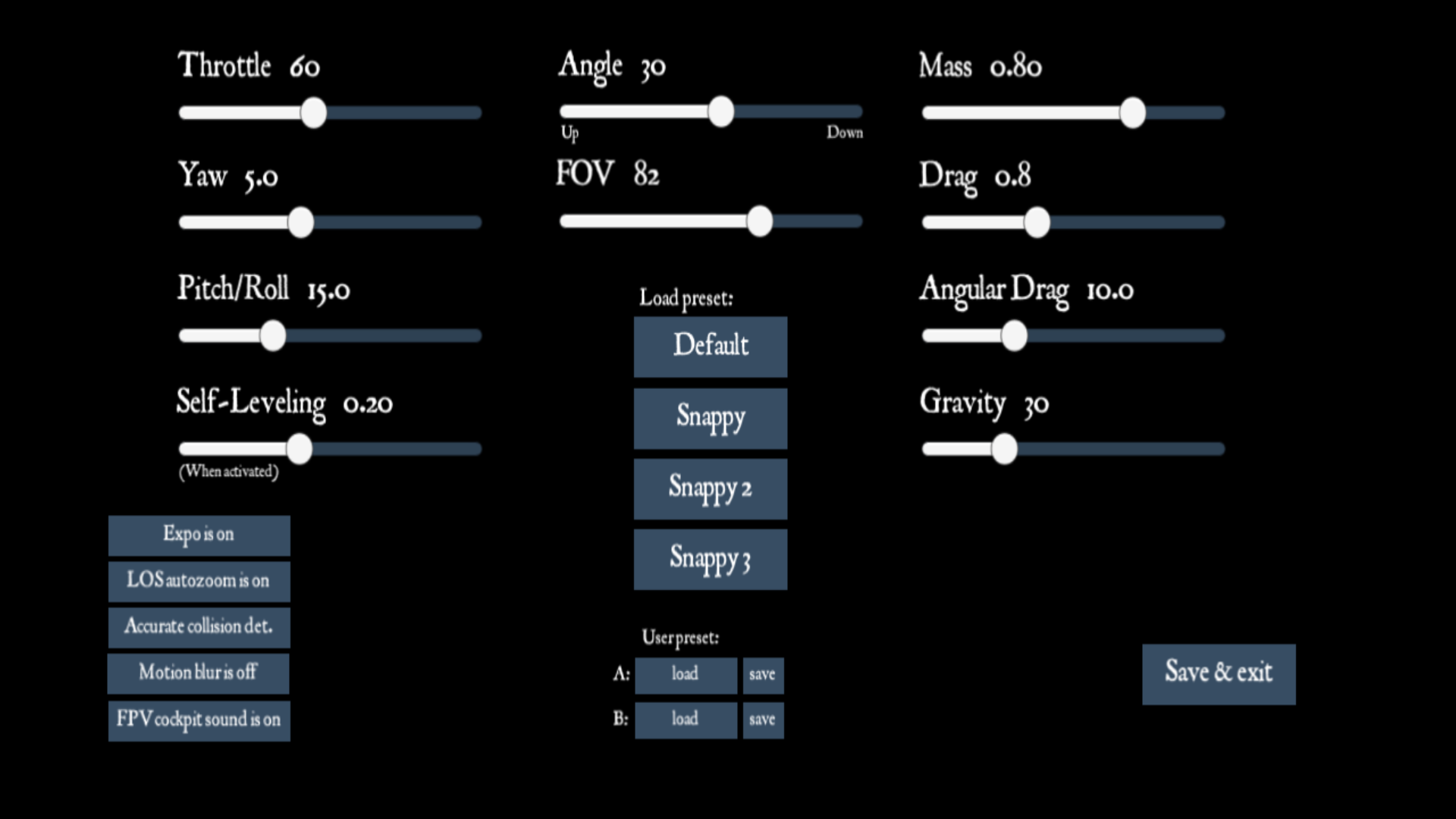 Love FPVFreerider. I have the Recharged package as well. I also have RealFlight Drones and Liftoff but FPVFreerider is my favorite and my "go to" sim for practice. That is why the problem below has killed my joy with the package.
The model I set up worked fine until I started to notice that rolling left was flipping me back t to the right. Re calibrated controller and found that when holding the right stick all the way to the left, the dot would go all the way to the bottom then bounce to the top. The only way to prevent this is to hold right stick to the left as far as possible but not way the way. Even so, after doing this, on testing the extreme endpoints rolling to the extreme left bounces me back to the extreme right. I've removed and reinstalled the drivers but it doesn't help. This was working fine for awhile but is really messing up my practice now. Any ideas? Thanks.