ART: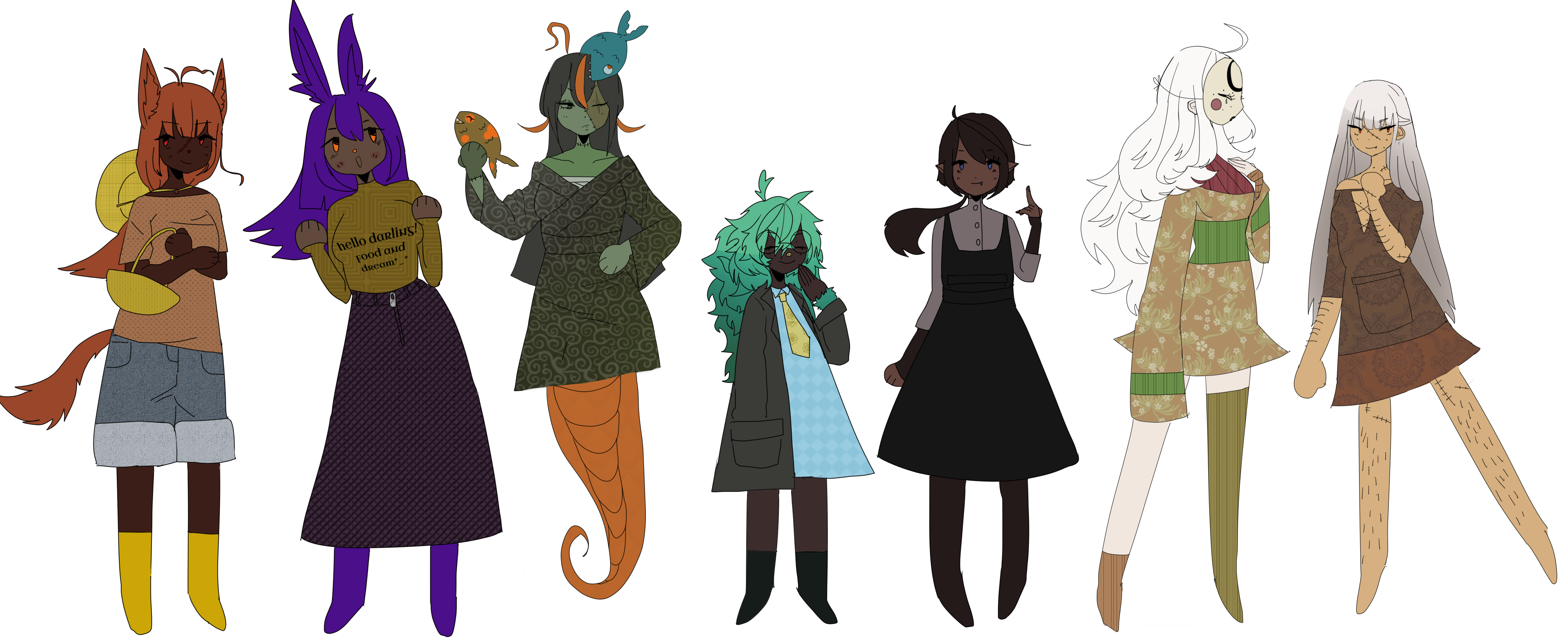 yay for character lineups!
temporary names, from left to right: hina, anouke, happyaku, mandrake, ?, the witch, tamefu (any feedback on names is appreciated)
im also thinking of altering the designs of happyaku and unnamed character as i feel happyaku being the only character with so much of their body the animal they are is unfitting, and on top of the zombie theme too much, while unnamed character doesn't stand out the same way the others do.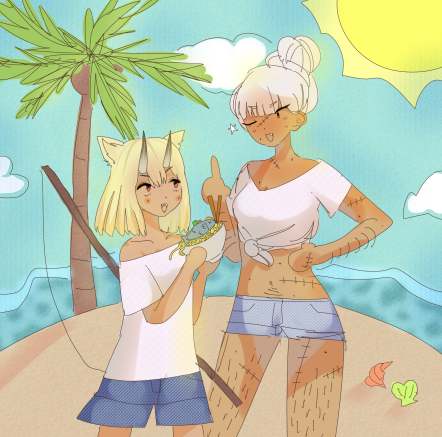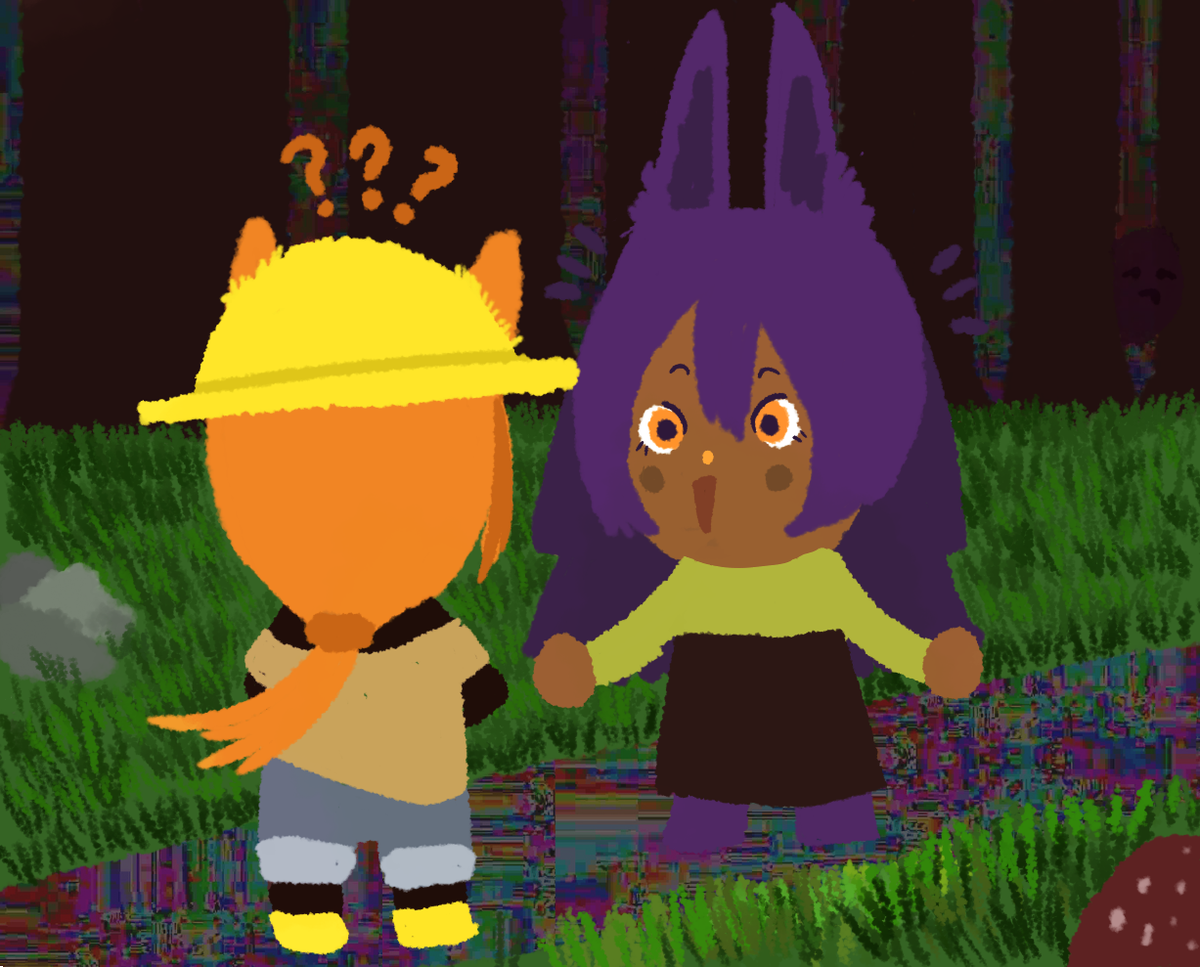 character from image one on left and second image created by @tanboryouko
STORY:

so far there's only 1k of possible script, but the focus of the game is on that of the mc (tamefu) going to a village where a series of disappearances have been plaguing the villagers. i also want to make routes for each major character that wind into the plot and affect the outcome. overall, i want it to be somewhat expansive, but engaging all the way through.
GAMEPLAY:
as a visual novel, most of the gameplay will be made up of choices, but i also want to incorporate mystery and puzzle solving. dialogue will have important text displayed in a different color, this text is information that will become relevant later, and possibly need to be known to win over characters/solve problems. i'm aiming to have almost every scene to have a point and click aspect, so that the player can decide how much they want to learn about the environment, depending on whether they are more involved for the romance aspect, world building aspect, mystery aspect etc.
CHARACTER PROFILES:
these are short and simple but give a basic idea of the characters personalities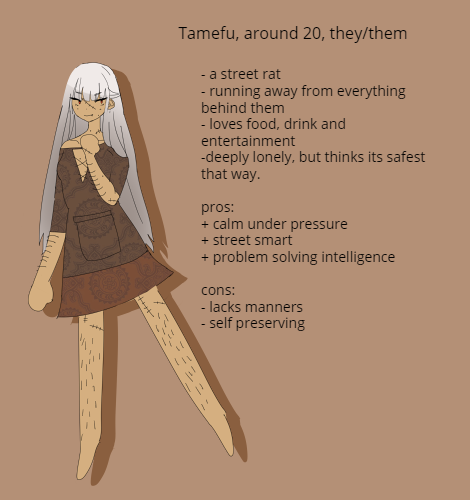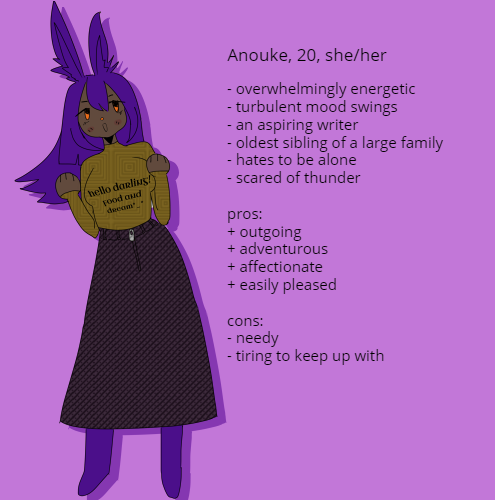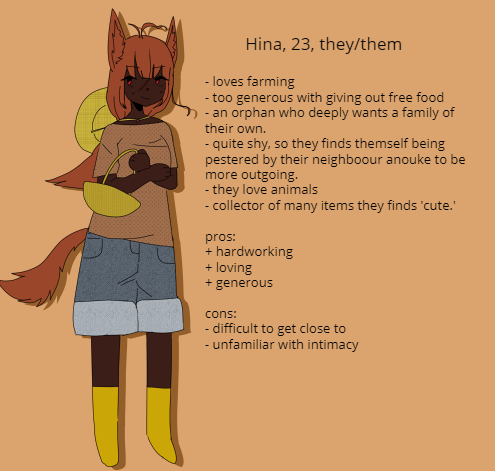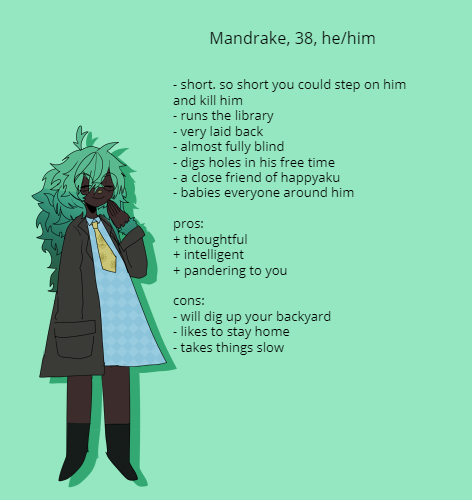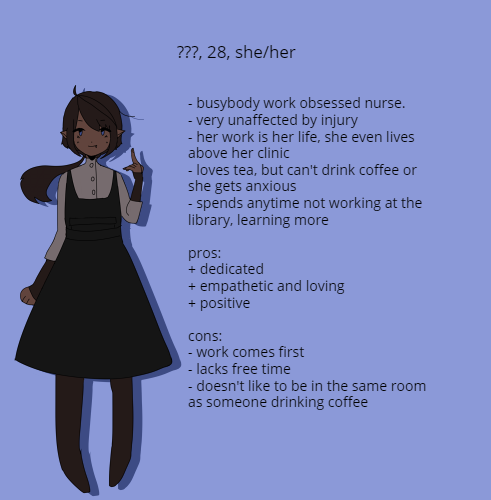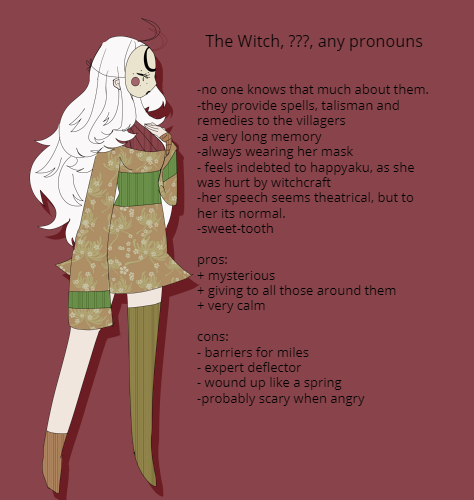 THANK YOU FOR READING THUS FAR! I'll try to keep this frequently updated with character design alterations, gameplay progress, backgrounds, ui, sprites, etc.
please give me your honest feedback as to where characters could be improved or replaced, and anything you think would improve the story, art or gameplay. thank you so much!