I agree that "proper" debugging would be amazing, but I think it would be prohibitively difficult to add. 😢 The in-game documentation would probably help you out greatly—click the ❔ in the script editor to see it. There, you'll find information on how "x" works (see image below) or the debugLog function: https://github.com/Adam13531/BotLand/wiki/Debugging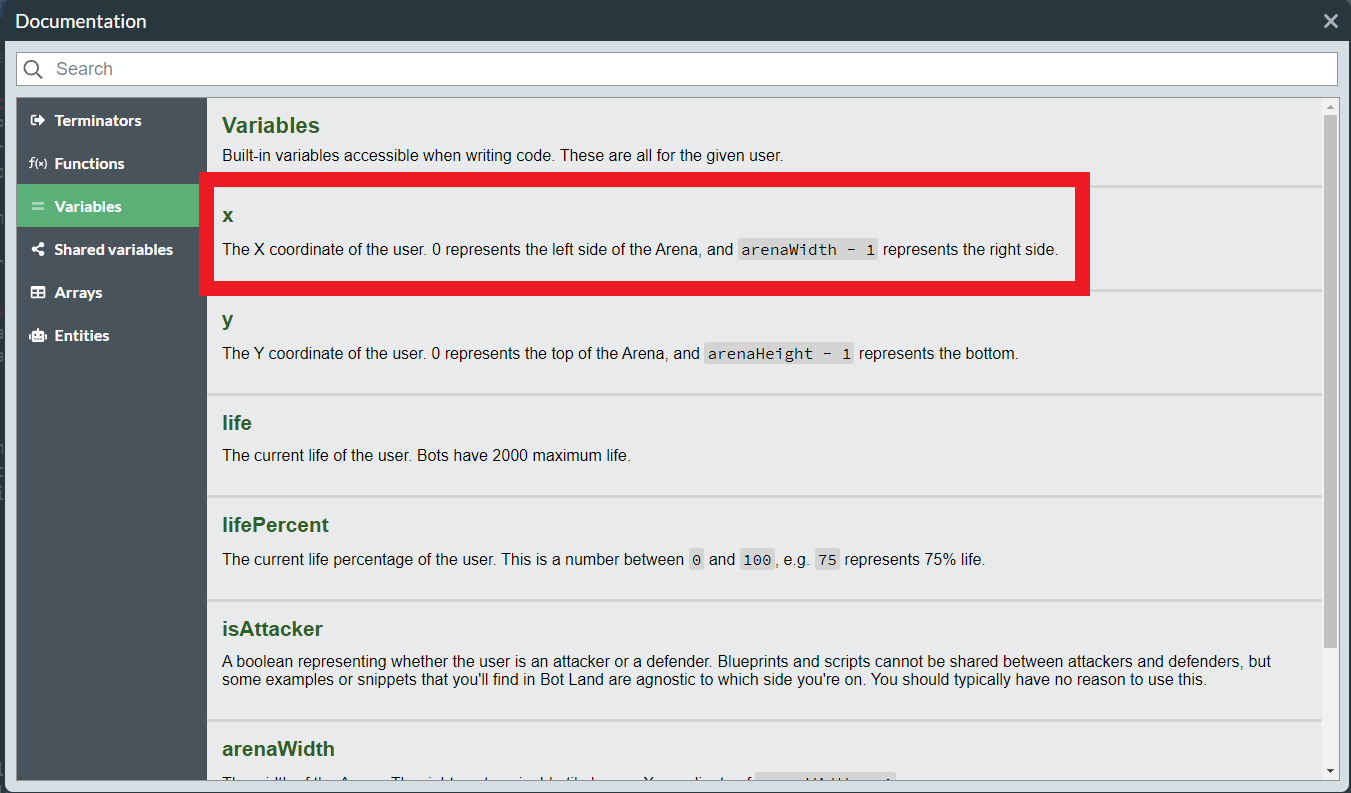 I need to add more pointers to this knowledge since players currently have to discover it for themselves. I have some ideas on how to do this, but I'm currently focusing on stabilizing from all of the other bugs/feedback that I've gotten post-launch.
I hope you've been enjoying Bot Land, and thank you for playing!