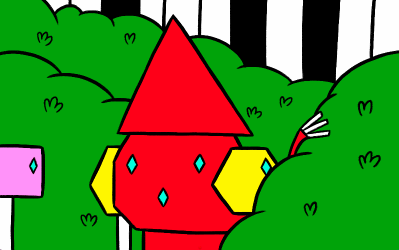 Something big needs to be sent to the graveyard! :-0
Merry christmas! 🎄🎄🎄
DEC 15
Finished making the battles
Reduced heart shield skill to 3 states
Fixed exposed weakness state, it was too low of priority. I think it's better now.
Increased cool down of heart shield from 8 to 10
Increased stats by heart shield life gain by 250%.
Adjusted boss and I feel like it's good
DEC 16
Updated some things in the game and added more music
DID STUFFF
Reduced dark health by 300
Adjusted cutscene and linked things together because I forgot to
Made poison be removed at the end of battle
DEC 17
Made battle for boss and evented stuff
Reduced potions from 350 to 250 and another from 550 to 450
Reduced mana potion 50 to 30, 75 to 60, 100 to 90
Removed a song for a boss battle and replaced it with a song that I liked more and was more in tune with my mood
Adjusted boss battle more and I think it's good now
Reduced exposed weakness from 5 to 4 turns
Adjusted description of exposed weakness and status description
Updated the first tileset of the game and turned off inked line for blood
Thought about adjusting the first 3 levels and adding in areas of empty patches of grass but decided not to change anything that related to tile setting. Will add flowers though.
Added flowers to tileset 1 on first lvl, updated and adjusted the tileset a tiny bit
DEC 18
Adjusted walk cycle for Laura and made her face sad
Updated Thomas
Updated Alice
Updated chars 13
Updated chars 15
Added more dialogue for Laura in game, checked word boxes for it.
Updated script
Made ok eventing for one character even more complex but its done!
Updated dialogue in past level swamptown, Updated script.
Added tiny dialogue to lvl 7 again
Adjusted line dialogue for Sumia and added more if the. Players chooses no. Basically, even if they say no, it will still be a yes because doing more work to make it so that if you say yes that it will be the only way to do the quest is a bit too much work for me right now as I just did a complex eventing and I'm exhausted.
DEC 19
Tested frequency of random battles and I feel like it's ok
Cleanup on C28 SC51, removed overpaint
Drew new cutscene rough sketches
Working on cutscene
DEC 20 - 21
Working on cutscene v
Just action packed stuff
Switch which songs play in what level