Played through the first few minutes, it's looking legit! I especially like how the instructions are woven into story scenarios, it's slick. I also really liked the option to enable high resolution fonts, that's such a good idea that I wish more retro-inspired games would do. Unfortunately I didn't play that much before falling through the world around here: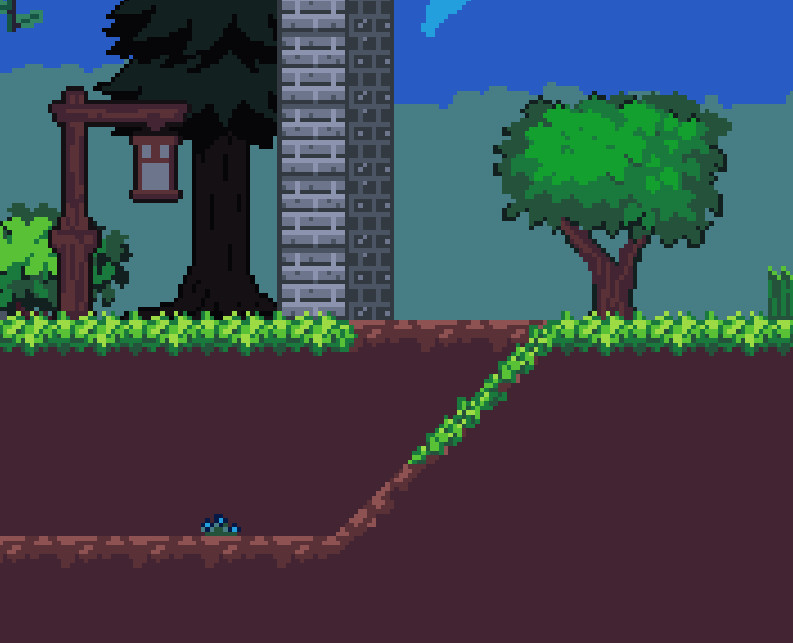 I dropped down from the dirt ledge above the angled platform. I think I fell through the angled platform as well and ended up falling through the whole world.
Also I noticed on the downloads page you had some trouble distributing the mac build. This tool MacifyZip (I didn't make this) might help - https://github.com/rtouk/macifyZip . I've used it myself to fix this issue when zipping a mac application from windows. The only problem is that there's no license or source code so it feels like you're downloading a virus. If you trust me it's pretty handy, if you don't there are some python scripts that can accomplish something similar. Hope this helps, and good luck!