My first run through, after descending to the 2nd level, I was placed in a room with no exits. Searched every space, no secrets revealed and no further items in the room to interact with.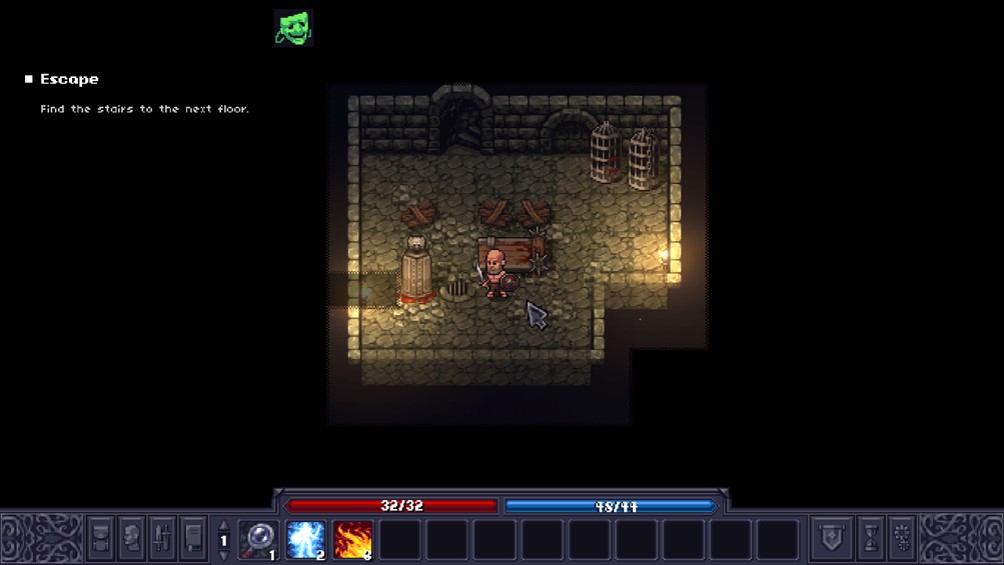 EDIT: Restarting, regenerated the level correctly. Interestingly, it restarted me right before the stairs, however, with different drops in my inventory; assume this psuedo-check point system is a placeholder.
Regardless, even in its early state, this really is a lovely game, definitely strums the rouge-like heartstrings.

As some have pointed out, the RNG can be punishing, often brutal, requiring every step to be made with care. For some, this will be a deal-breaker, but for those who appreciate the tension of a true RL experience, it will be welcomed.
As far as the controls, found no concerns with the mouse-driven UI. I'm sure as development continues the ui will become more intuitive, but even in its early state, its absolutely functional.
Good luck, look forward to paying for your efforts.