EDIT
I noticed this seems to be a common problem for some mac users. I didn't go through the itch.io app and think maybe thats the problem. I just unzipped and ran. I think the root issue comes from Macs new "App Translocation" security feature. I posted about it here:
https://itch.io/t/121064/custom-tiles-under-macos-are-not-loaded#post-315388
Sorry for the repeat, hope what i found and posted in the above helps.

Hello, i'm having trouble getting AssetForge to recognize custom items on mac as well. I downloaded the buildings pack from here:
https://itch.io/t/138816/kenney-modular-buildings-for-asset-forge
The custom folder doesn't show up at all.

My folder structure: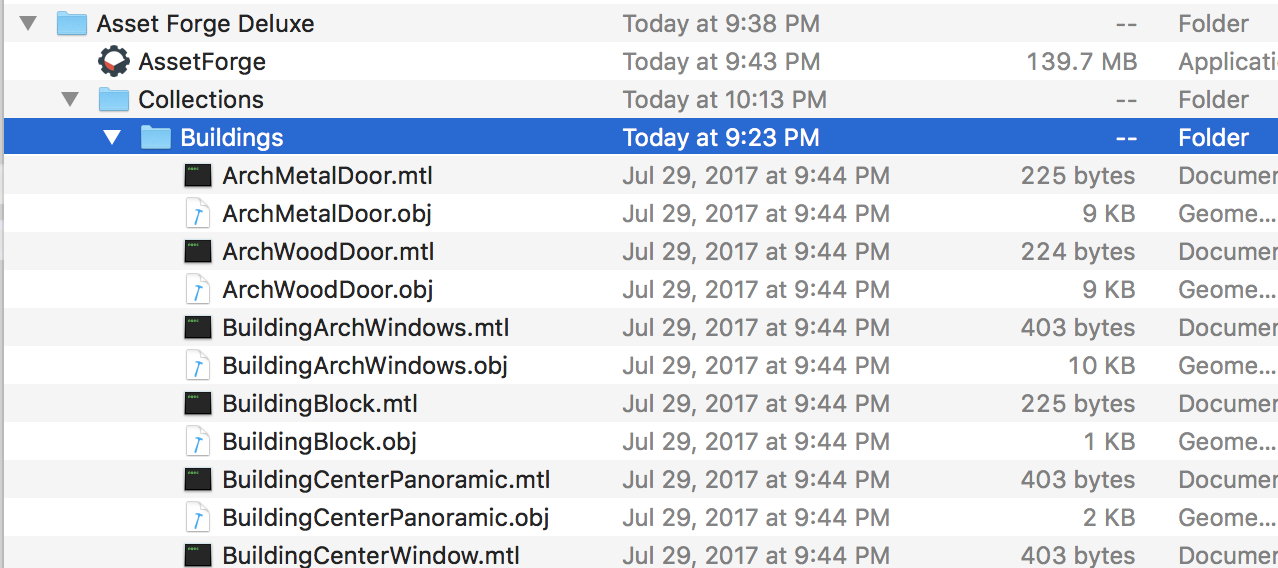 AssetForge Version 1.2.1
MacOS High Sierra 10.12.1

Thanks!