Whatever day it is
I've got a background up for the main level. For time constraints I'm just doing a linear platformer, but will expand afterwards.
Started creating some animations for when you reach the end of the level. Currently struggling with animations and scripts for them, though
Cut the boss fight because it was not fun content
Wrote music for several parts of the game. I just need to record myself performing it
To do
Sculpt the level(s)
Record the music
Figure out the animations for reaching the end of the level
Finish replacing the level select placeholders with proper in game assets
I've had to cut a bit just for time's sake, but I plan on making this into a bigger project. I just really like the name and feel and would like to turn it into a game I'm proud of.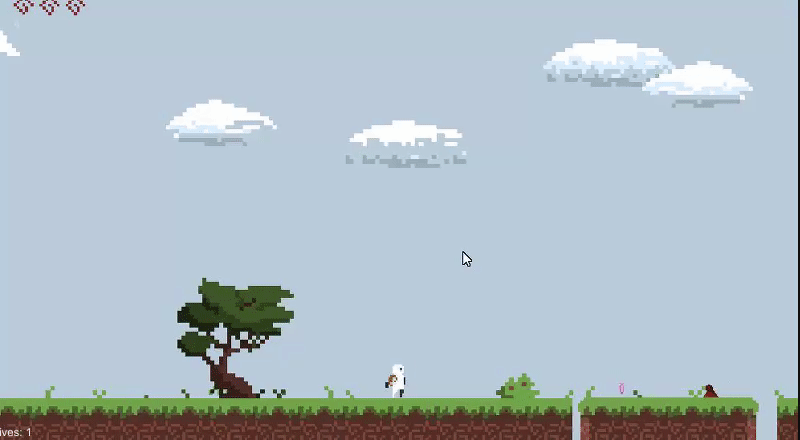 I need to find a better color for the background so that it contrasts with the clouds, player character and maybe the UI more. But I can always edit the UI.
Ultimately, I'd like a parallax background, but I think that will remain out of reach for this project.

Feedback is appreciated if anyone has any ideas!