Oh, regarding the balance, thank you i will fix later on, i don't want the game to be difficult in this stage haha xD
also you must use the Spatial Sense, just like on the first tutorial where you must find a mushroom to see the footprints, it's marked red for the first few footsteps! i will attach the image here just in case: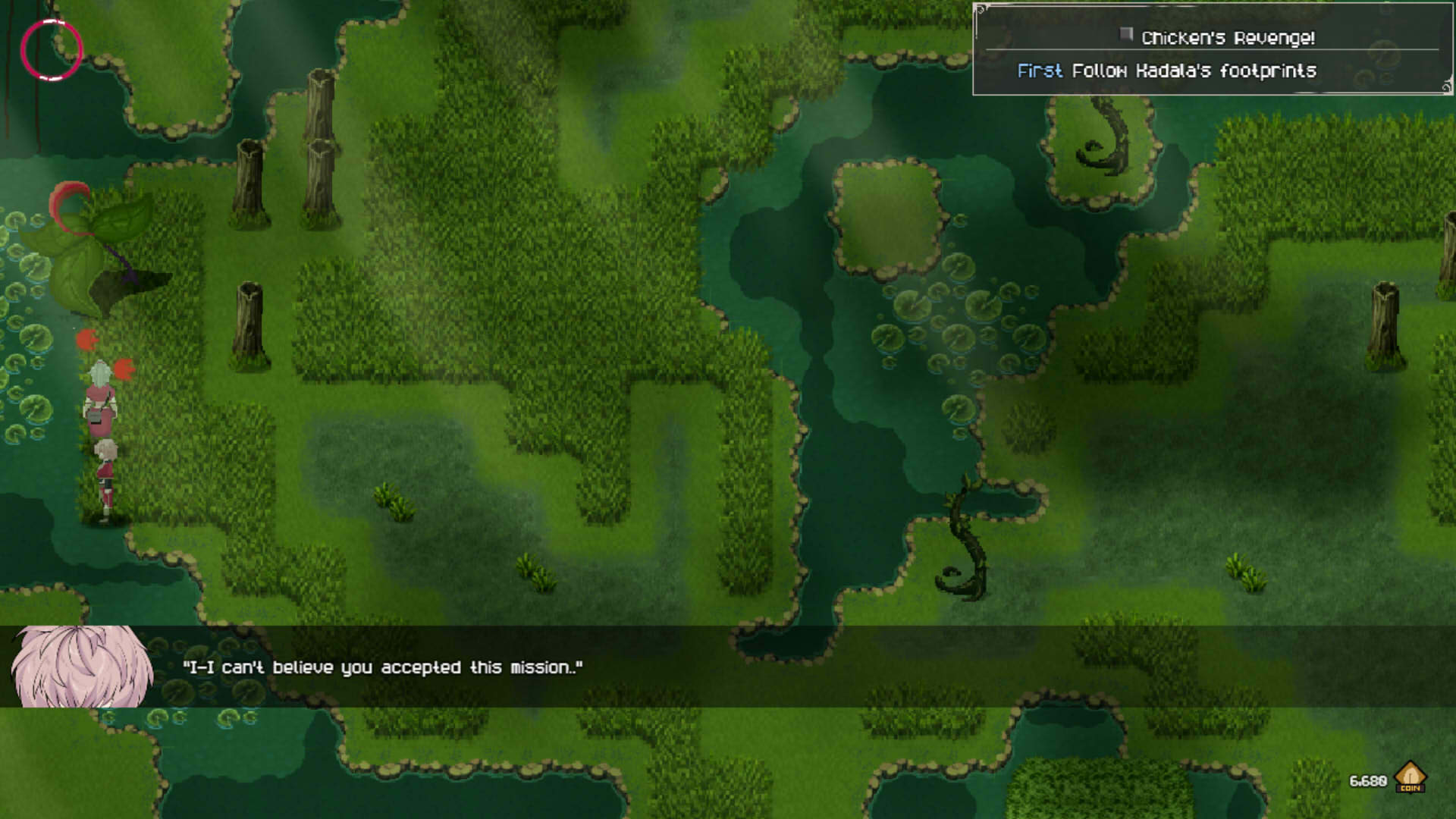 As for the encounter, you can see them when picking the replayable quest, and using the spatial sense to spot them :D
And you can walk around on replayable quest, it's beside the Guild Contract quests. I will make it easier to spot by giving them name in the next update :D
As for the village, yeah it's design choice since I'm the only one who handle most stuffs here, so I don't want open map when i cant optimize it to feel good exploring, so I opted for separate regions per quest :D
Thank you for the feedbacks, it helps me a lot preparing for the next update!