Sapphic: Ascension
In the future, Human sexuality became more open and adventurous. People were encouraged to find and follow there fantasies and desires, no matter how imaginative or vibrant. Cults grew dedicated to satisfy the unique pleasures to all those who are willing to rise through the ranks and earn the privilege to be a part of their dreams and fantasies.
Sapphica is the most prestigious and renowned lesbian cult on the planet. Will you rise through the ranks and romance your way to your every desire...
Gameplay
Sapphica is a 1 Vs 1 Card Dueling Game.

Players take it in turns to play cards and must defeat their opponent by making them orgasm first.

Each card has a mana cost and has its own tactical advantage – such as increasing your mana pool or giving pleasure to enemy.

3d animations will play to mimic what is happening in the battle.
----------------------------------------------------------------------------------------------------------
Devlog 1
I began working on this game just over 9 days ago as an idea to bring a fun NSFW game to the scene. I have the layout fully planned, and the base mechanics down and working. So far I have:
Click and Drag play mechanic

Functioning Mana Pool

Functioning Card Draw

Base card mechanics, such as Damaging enemy and recovering own HP

The Base Framework for the 3d animations

Basic Enemy AI
Below is a snapshot of what I have made so far. I use the skeletons below in all of my prototyping. This is to test that the animation calls are working correctly. So far everything is firing as expected. Which means I can now work on the characters I am going to have in the game.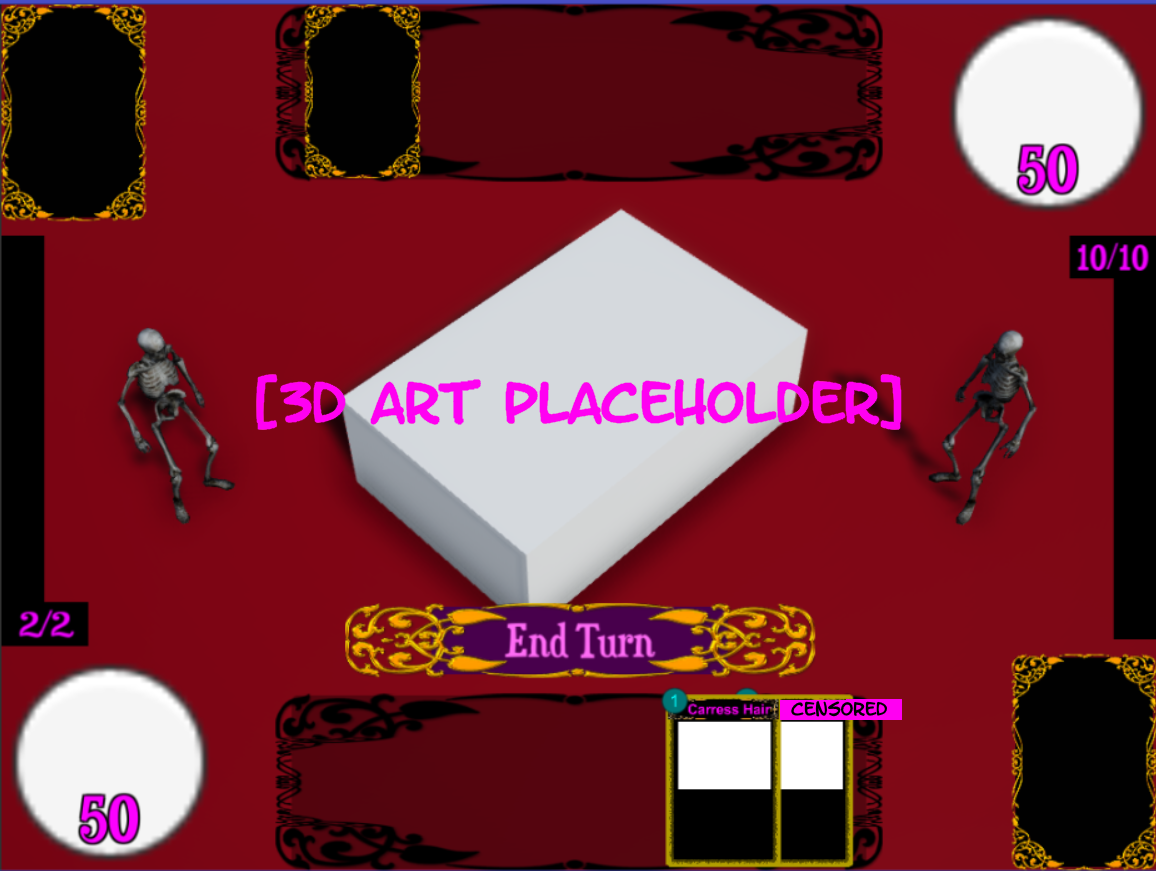 My next step is to work a bit more on the Art side of things. I plan on having the first 3d animations done by the end of this week.
I have a number of different card decks planned which are NSFW, so if you have any questions or are interested in what direction I am taking this please feel free to send me a message and I will be happy to share.
Thank you for taking the time to read this.
Take it easy
Bad Rock