Hello there. This is my first time at the Yuri Game Jam, but I'm no stranger to game jams in general, being a Global Game Jam and Ludum Dare veteran since 2014. So here it is: my first ever Yuri Jam entry.
Title: Sunday at the Memories ~The Girl at the Fountain~
Genre: Visual novel (linear)
Engine: Ren'Py
Rating: All-ages (bordering on the ESRB T rating for some suggestive scenes)
Brief synopsis: Set in the present-day Philippines. A girl who loves listening to old songs on the radio every Sunday morning reminisces of her lost love. And then...
What I've been up to since the beginning of the jam
Barring occasional internet connection hiccups, I've been able to complete the story and customize the default UI.
The expected word count will be less than 7,000 words, but will be balanced out by lots of event CGs.
Here are some screenshots of my WIP: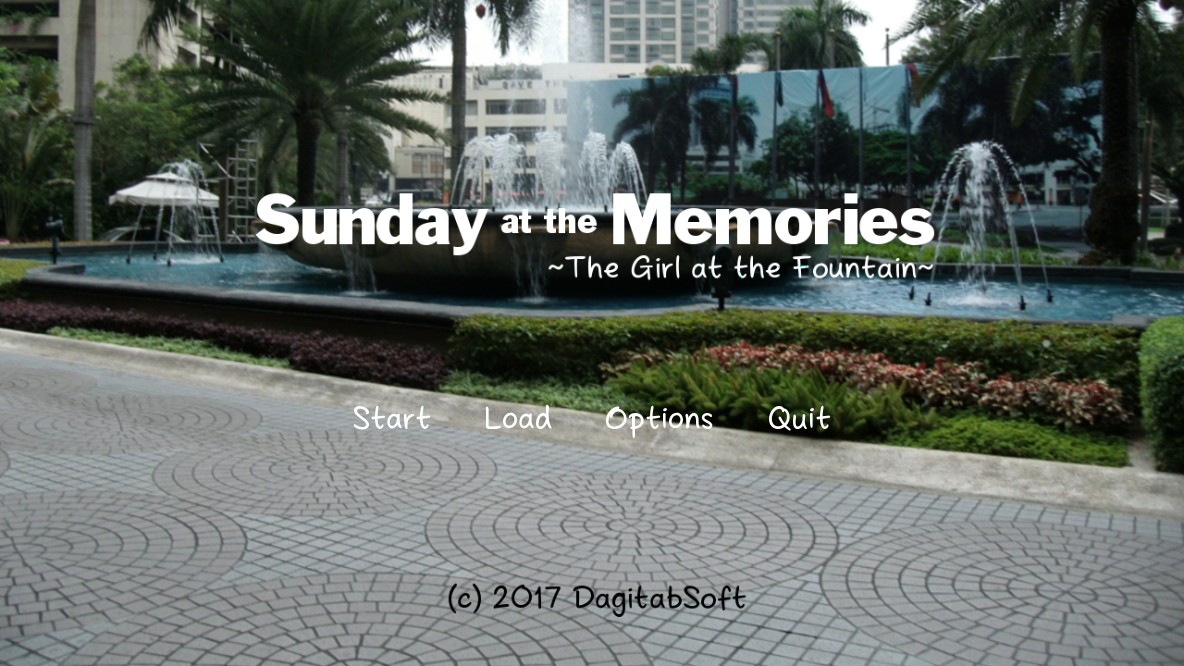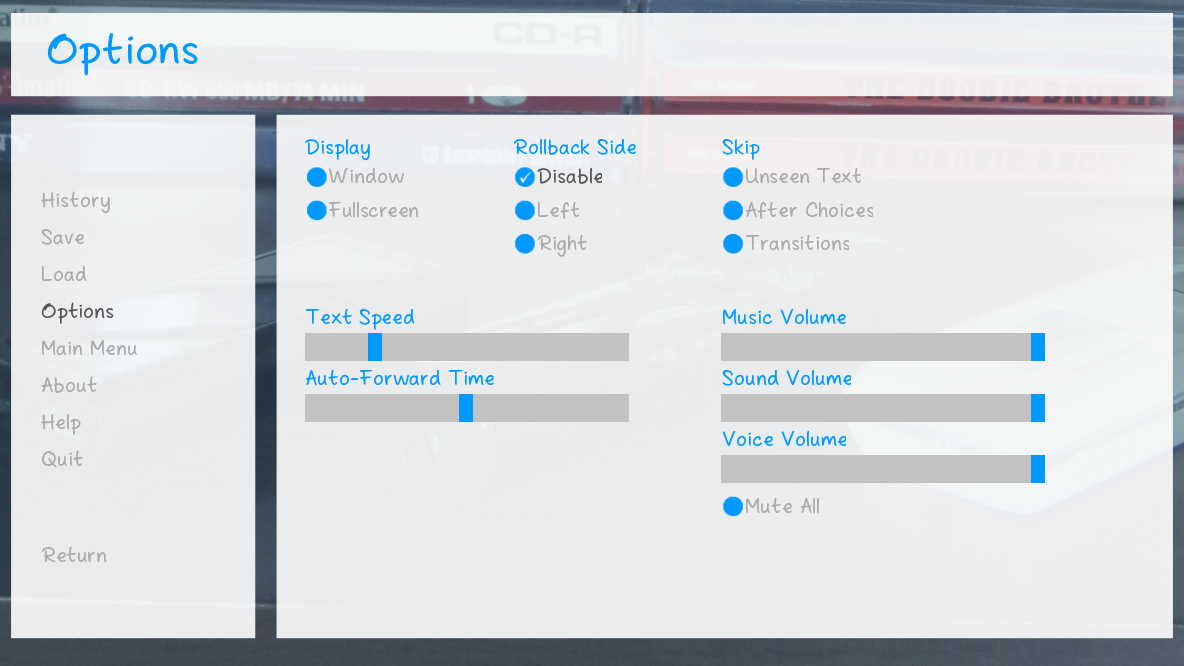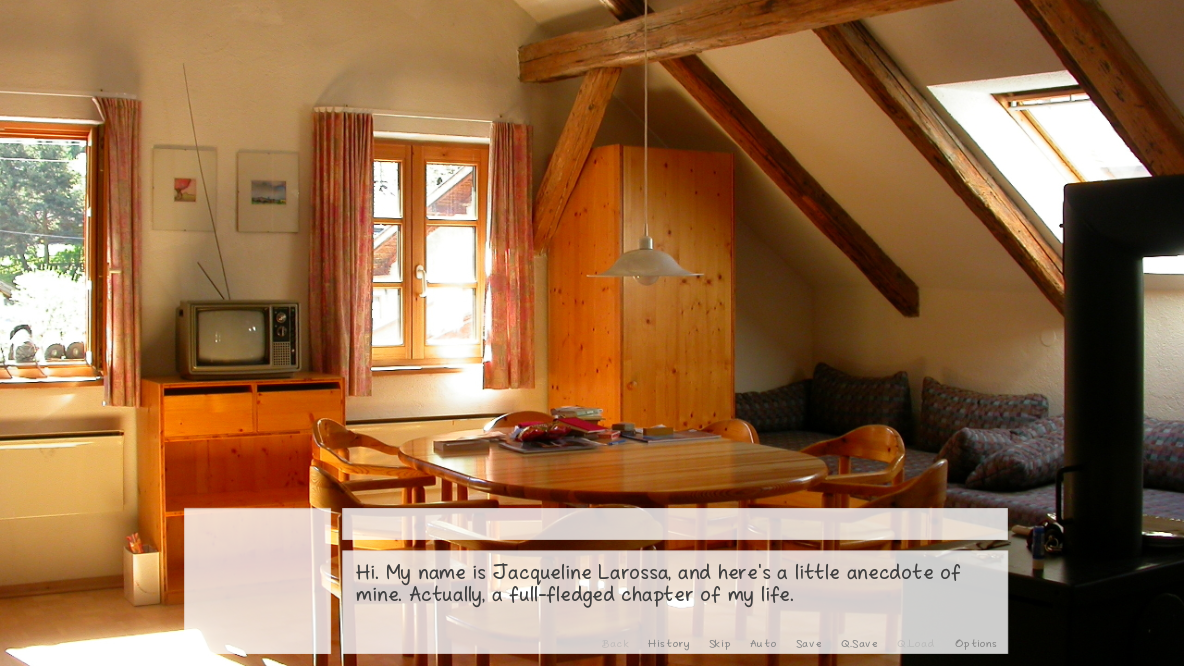 What am I up to as of this writing
I've been waiting for critiques to the story that will lead to revisions. In the meantime, I'm creating a pitch to better recruit an artist and composer for this VN. I'm also acquiring backgrounds to be used, in the form of photographs I have taken and will take myself (except for some royalty-free ones).