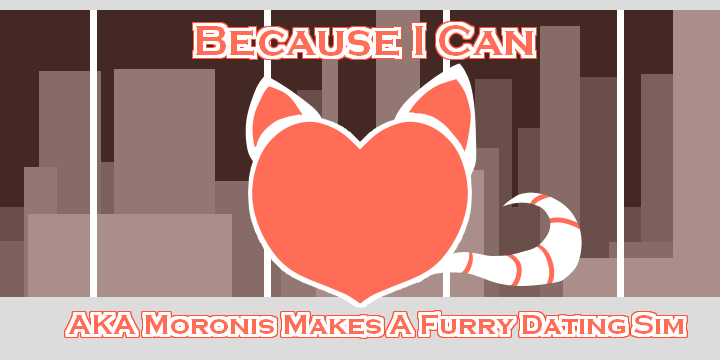 AAKA SO WHICH ONE OF YOU DEGENERATES LIKES HAND HOLDING?
look this is gonna be in twine, I am NOT gonna try and argue with Renpy or some other system this time around and I trust myself far more as a writer than I do as a programmer. That said, this is gonna be fairly basic as a dating sim, like, it's not gonna be INSERT DOLLARS FOR SEX it's gonna be like... There's gonna be a timeline, it's visual novel type shit y'know? Like, each scene leads into the next kinda thing and you got choices to make? That's what I'm going for. I'm hoping I can find enough time to write out five characters for the dating but like minimum here there'll be at least one person with their route finished before the jam time's up.
First time doing smutty writing also so like... Y'know. Look forward to that. Also, as to why an Ace guy is doing a NSFW game jam, please look again at the title of the project.

As I have said to several people multiple times in the past, none can contain me and I am glorious for it.