hello !!
i have been staring at this jam for two years, but in this the year of our lord 2019 i am trying to actually make time to do things i actually want to do. so, better late than never.
love & pollen will (ideally) be a short-and-sweet twine game centered around a princess with severe allergies and a long to-do list, and her family's long-besotted court magician trying to find her some non-drowsy remedies. is this based on the fact that i am currently pumping claritin into my flesh vessel every 24 hours on the dot? who's to say.

given my quickly accelerating work schedule i am using characters i've already developed in a world i already know, leaving me to just write a quick plot/dialogue, code, and throw in some visuals. at minimum i'd like to have at least a couple of quick sprites for the two main ladies and at least one for a few of the side characters that might make appearances. my goal for tomorrow/tuesday is to outline the story and then make a list of priority and secondary assets to make. my goal is to write and code during my lunch breaks at work and produce assets after i make dinner in the evening, so here's hoping that i can get something done before the deadline!
here's a quick doodle of the ladies! it's the court magician, tea (tay-uh) on the left and the princess, del, on the right.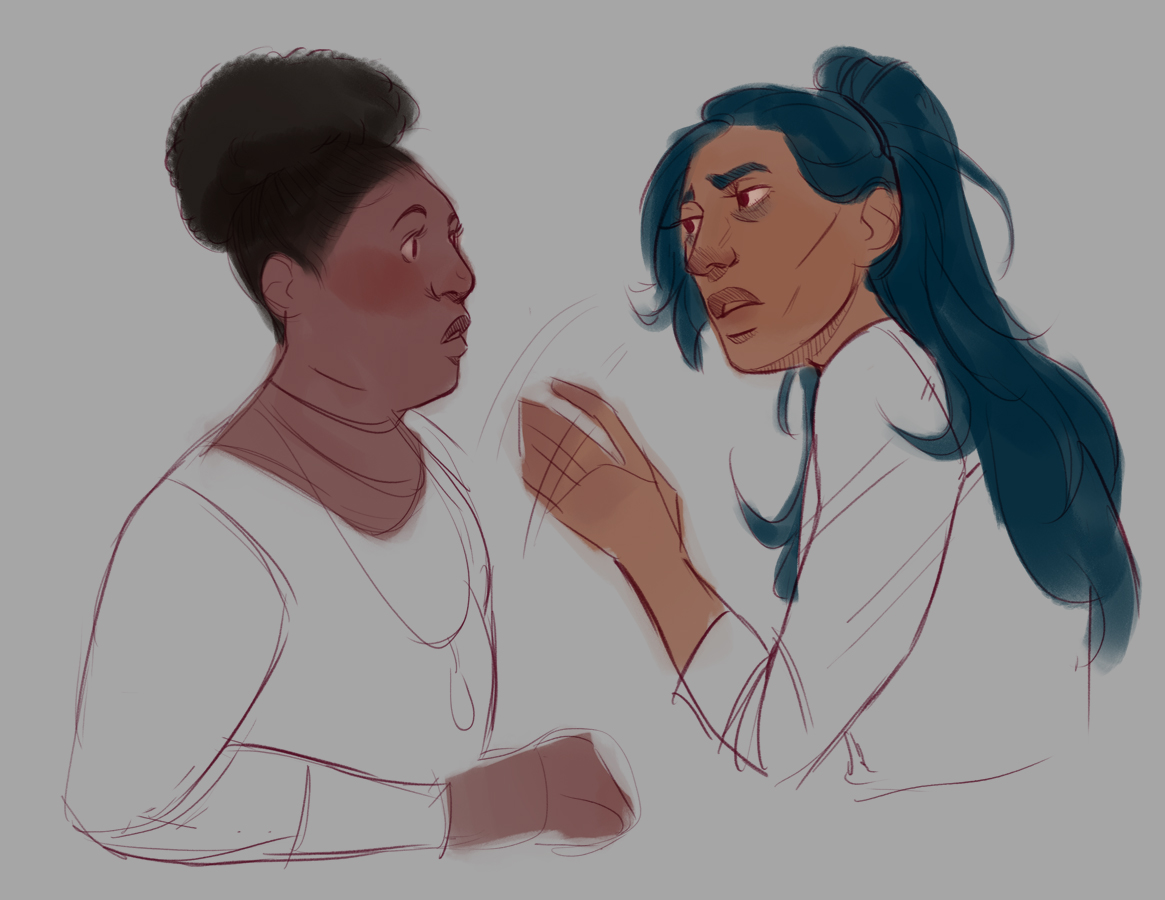 i've been sneakily perusing everyone else's pitches and i'm very excited to see what'll come of this jam!!