Hello!! Welcome to my devlog, ya'll!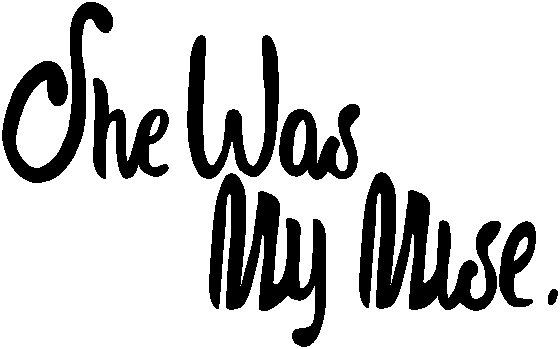 She Was My Muse is a half management-half visual novel game. It's being made on Game Maker Studio 2. The game will have a set time limit and a point system that raises depending on what you decide to do on the management half of the game. As you gain points, you'll be rewarded with story line and will have at least two endings, one good and one bad, that will be determined based on your final score. The art style will be pixel-based and have a limited color palette throughout.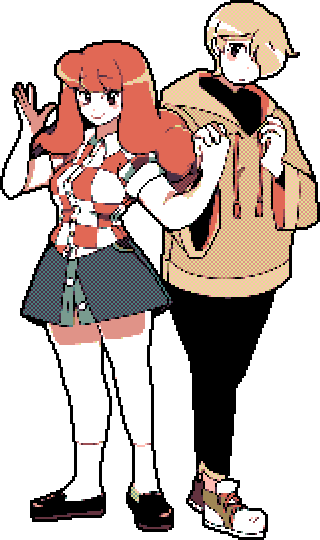 Sofie (left) and Magdalene (right)
Story Summary: Your name is Magdalene Fisher. You'd say you're pretty average in looks, lesser so in smarts, and even lesser still in anything to do remotely with social settings. You're a bit of a mess and upon recently graduating from high school you don't exactly have a lot going for you. You love to bake more than anything however, and with that, you at least have a goal in life. There's a lot at stake starting your own bakery, and if things don't go well there's a good chance you might never get this chance again. You're not alone though. Your friend Sofie Lanchester is here too, and while you have no idea why someone as smart and full-of-potential as her is by your side, you feel like maybe this could work out-- and just maybe you won't become the failure your family seems to think you are.
Main goals:
Produce a day-passing system where the player has a set amount of energy/time each day to choose what they want to do and will slowly be able to invest on different things for the bakery. Days should be quick to get through-- making it easy to retry if the player messes up and gets the bad end.)
Write a short story for the visual novel half of the game. The game needs to be able to check for points every time a day passes. There needs to be a good or bad ending depending on how well you did once an in-game month passes.
Stretch goals:
More than two endings? Very tentative on this one.
A add a customer system where the amount of customers go up depending on certain things (Day of the week? The day's weather?)
Cut scene artwork. I'd like at least a couple but if I can add a fair amount that'd be nice.
Animation?? Also tentative. Maybe some motion on the visual novel sprites + small animations of the bakery?