★ A B O U T ★
Welcome to the JUNE/JULY JACKPOT JAM (Formally for "MAY MONEYGRAB JAM" but delayed until June. Sorry again for the inconvenience!) Looking to maybe make a little extra moolah this summer??? Then you're in the right place!!! The game jam where you could win REAL CASH for your awesome games! The jam runs for the last week of June through the first week of July and will be judged by fellow jammers for who wins the $$$. Money will be transferred to you via PayPal (make sure that works for ya! You must submit a legitimate entry to be able to judge games!)


★ S P O N S O R E D ★
Check out this crazy project: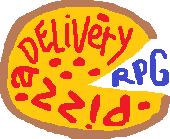 https://www.kickstarter.com/projects/impeckable/pizza-delivery-rpg
Please note:
You are not required to back this project for participation in the jam.
If it's successfully funded the Jackpot Jam's prize money is doubled!


★ D I S C O R D ★
https://discord.gg/a7gjfe9

★ C R O W D F O R G E ★
https://crowdforge.io/jams/MayMoneygrabJam
(Special thanks to Galo for setting it up!)
Notice: the Crowdforge page says for May, but don't worry it's for this jam!


★ R U L E S ★

The rules are simple... Make a game in the last week of June and beginning of July and be in the running for winning COLD, HARD CASH! You can work solo or in a team (but remember you'll have to split the winnings), all game dev software allowed (yes, even RPG Maker) if you are using premade graphical/music/sfx assets please follow all rules and guidelines for respective assets (and make you are allowed to use them!) Anyway, I always like cash prizes and I figured what better way to give some money away then to you awesome game jammers out there- but most of all don't be afraid to try something totally crazy and don't forget to have fun!!!


★ T H E M E ★

The main theme is:
HEATWAVE
Since we've officially reached summer, it's that time of year to get ready for the sweltering heat! (Although, this year has been really nice so hopefully I didn't jinx it!) Use the theme "Heatwave" in any way you feel inspired!

Additionally there are mini-themes to help give the main-theme a boost (you don't have to use these but it adds a little extra flavor!):
Juxtaposition - putting two contrasting things together, sounds strange but it can turn out really fun- (queue heavy metal music during naptime!)
Summer Job - since it's that time of year and considering this jam is about trying to make quick cash, check out the sponsor's game to get inspired!
One (or more) elements in your game start with the letter "J" - this is definitely the strange one but it should be fun, whether it's a person, place or thing (or action) have it start with J (for the namesake of the jam, of course) Jumping Jackalope Jetpacked to Jupiter???


★ S C O R I N G ★

THEME - How well does your game fit the theme?
VISUALS - Graphics, atmosphere, overall look and aesthetic of the game
AUDIO - Sound effects, music, all audible aspects of the game (basically the visuals for your ears!)
POLISH - Although, for any game jam this is to be taken lightly but it's always nice to see a game that is well-crafted
FUN FACTOR - Because if it isn't fun... why bother?! ;)
(Just an fyi about scoring, there is technically no "Overall" category for this jam but the way itch's scoring goes, it will combine all of them together to find the winner!)
★ P R I Z E S ★
(Prize money is at default level, if the above sponsor's Kickstarter gets funded the prizes are doubled, if it doubles it's goal the prize money is tripled and so on and so forth!)
1st PLACE - $300 ($600 if funded)
2nd PLACE - $200 ($400 if funded)
3rd PLACE - $100 ($200 if funded)
- HAVE FUN AND I CAN'T WAIT TO SEE THE CRAZY GAMES YOU COME UP WITH! -