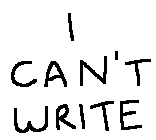 a jam about trying your best by charlmes

What's the purpose of this jam?

have you ever wanted to write a piece of interactive fiction, a visual novel, or a narrative game? then you've come to the right place! the i can't write jam encourages participants to tell stories using whatever medium and platform they are comfortable with. there's no catch! go wild! this isn't like the i can't draw jams where it's meant to be intentionally bad. write your heart out about anything you like!
What kind of games?

the type of game that falls under the i can't write jam is a little more specific, but still fairly open. it includes:
narrative games: games that tell a story using a prominently featured dialog system or ingame text
visual novels: games that are mostly text based but have a graphical interface to show what the story is describing
text adventures: games that rely on text prompts to guide the player through the story, the world, or the action
interactive fiction: games that use text, but often have links, prompts, or input to make choices
roleplaying games: non-digital games that involve creating and telling stories
What kind of platforms?
All platforms can be used for his jam. Never really made a story-based game before? Check out the following platforms that might help out:
Twine - An open-source tool for telling interactive, nonlinear stories.
Ren'Py - A visual novel engine that helps you use words, images, and sounds to tell interactive stories.
Quest- An engine that helps you make interactive story games, text adventures and 'choose-your-own' gamebooks.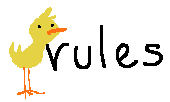 Rules

make a game that tells a story using one of the game mechanics mentioned above
there are no limitations on content, game length, genre, platform, or anything like that!
make sure that the content that you use is either yours or licensed to be used by you
jam games should be mostly (but not necessarily completely) made within the duration of the jam period
content should be appropriate for most folks or involve content warnings if its themes are otherwise mature. it is okay if the game deals with sensitive or extreme themes but please get in touch with me before publishing the game about whether this jam is the right fit for it!
Dates

the jam runs from july 24 to august 10, both events at 10pm pst
there will be a judging period afterwards and results will be announced at a later date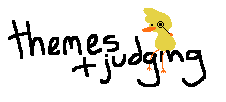 to keep things exciting, there is an optional theme that will be announced at the start of the jam! keep an eye on this page ;)

there is no ranking in this jam, but there is some light judging from me to recognise the accomplishment made by some creators! these include the following categories, but may be amended based on the number of games in the jam:
- best narrative game

- best interactive fiction /visual novel game
- best text adventure
- best role-playing game
- honourable mention – extra games that i enjoyed playing that didn't win
and as ever, a duck related content category, that includes each and every game that incidentally happens to have a duck
Does my game have to be text-only?
Nope! Check the list above for some examples of genres that tell stories using a game medium.
What if I'm not able to finish my game in time?
No problem! I'm pretty flexible with late submissions and WIPs are more than welcome too.
How do you pronounce 'charlmes'?

It's like 'charles' but with an m in there for no reason. Chah-ms. Sort of.

if for whatever reason you wanna hang out or form teams or whatever check this out:

running the i can't draw jams is a lot of work. i'm currently playing and commenting 400 games to judge the previous jam!
if you ever want to shout me a coffee, you can do so here at my patreon page. no expectations, rewards or impacts on the jams at all!
happy writing ;)