Hello everyone, the JAM objective is the presentation of a mapset (pwad) for doom 2 with textures created with my app Hakros Pattern Editor and my texture pack (HakrosTex), although it is also allowed to use external textures by combining them in the map.
If you are interested in participating, I encourage you to read the rules before presenting yourself, since those submissions that do not comply with them will not be eligible for the prize.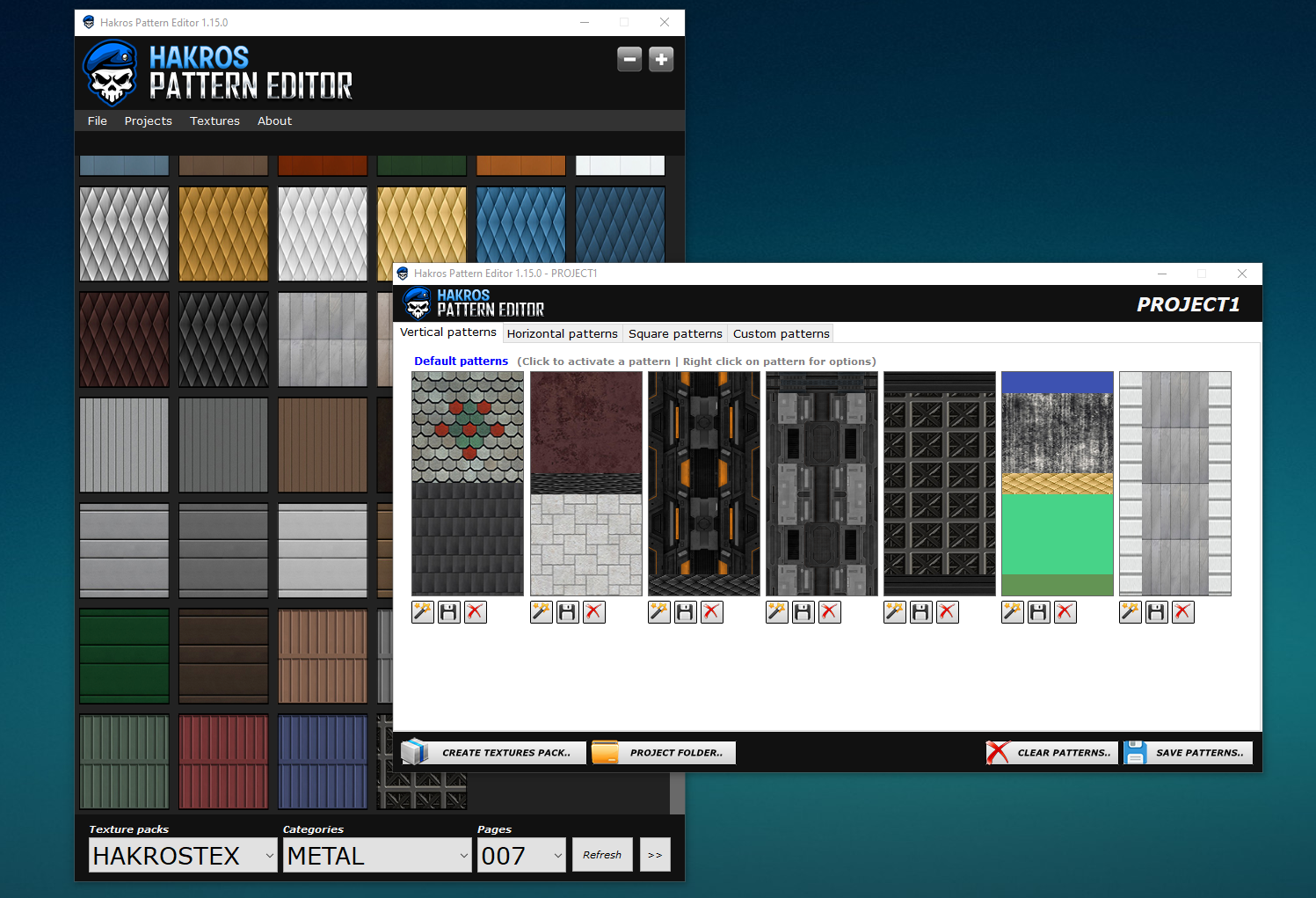 RULES
The PWAD must be a short 3 level mapset or a bigger single map
FORMAT: You can use any map format, although it will be tested with GZDoom so it must be compatible with this engine.
You must publish a public video on youtube or twitch showing the creation of the different combinations of textures made with my app Hakros Pattern Editor, it is necessary to include at least 30 custom textures or patterns created mixing textures from my textures pack HakrosTex.
You can also include standard textures or other texture packs but you need to use at least 30 custom textures.
The submission date will start on October 1, 2022 and the deadline will be October 1, 2023
Only one submission is allowed by user.

It is necessary to be registered in the doomworld community forum, zdoom forum or doomerboards forum and indicate your nickname when uploading the mapset.
After the participation period and after a period to analyze those maps presented, the winners will be announced on these forums.
SPECIAL RULES FOR COLLABORATION
If you want to create a collaboration map, you can do it.
In the submission, complete the form, adding the different nicknames separated with commas.
The prize will be divided equally between the different collaborators, so everyone must have a paypal account.
KEY POINTS
Different factors will be taken into account, including:
The level design (architecture, and textures application).
The illumination.
The gameplay.
Optionally you can add music and custom sounds although they will not influence the choice of the winner.
PRIZES
There are 3 prizes available.
€300 for first place
€200 for second place

€100 for third place
This reward will be sent by Paypal so you need to have an account to receive the prize.
I will announce the winners through the doomworld community once the results are out (After the deadline and review period) (approximately before December 31, 2023) and I will contact them to send them the reward.
SPECIAL TOOLS NEEDED
You can download my app Hakros Pattern Editor from here:

https://hakros.itch.io/hakros-pattern-editor
You will need also my textures pack HakrosTex (with 36.000 realistic material textures files) from download section, to included it in the app you must also download the 'hakrostex.dat' file (from the download section) and imported it into the app.

If you want to combine other textures pack you will need to imported them as well.
LIMIT OF PARTICIPANTS
There is no limit of participants, although there is a required minimum of 30 submissions, so if the minimum is not reached, the deadline will be postponed to meet this requirement.
QUESTIONS
If you have any doubts publish them in the official thread of doomworld community website or here in the community tab.
LINKS
https://www.doomworld.com/forum/topic/131380-map-jam-with-prize-hakros-pattern-editor/

https://itch.io/jam/hakros-pattern-editor-jam

Greetings and good luck.