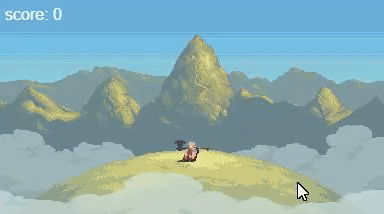 My participation of GamesPlusJam2!
As I posted on Wednesday I wasn't quite sure if I would make it.. I made some mis calculations and ended up in having almost no time at all to participate..
But then I got this new idea! I thought why not..
First it took me about 1.5 hour to find the assets fitting my idea in my head. After I have put about 3 hours of coding this game.
page: https://justinbieshaar.itch.io/gamesplusjam2
Hope you will enjoy it!