What is game jam?
Game jams is event where developers have to create game under specific time with limited materials.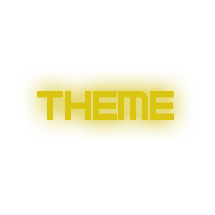 Theme is: one is not enough.
Good luck to everyone and i looking forward to your creations. you can share the progress on twitter with #cyberjam

Welcome to our first game jam. We hope you will have a fun.If you want then you can join to our discord server or follow us on other social media to know who won ,about other actions and also to see our game dev. progress.

Before we jump to the winners we will take a look at the judging. So,basically after game jam ends the voting will be open.
there aren't any restrictions as far as you can have itch.io account.
winners will be listed here after end of jam.
The games will be voted in 6 categories.
Game Design
Fun
Innovation
Theme
Graphics
Audio
winners:

After game jam.

What are the rules.
No assets used in the past.
No nsfw games
No fully automatic generators but generators (like sfxr) are allowed and others where you have some sort of control over inpput.
Games can be created only during the jam.
All game engines and frameworks are allowed.